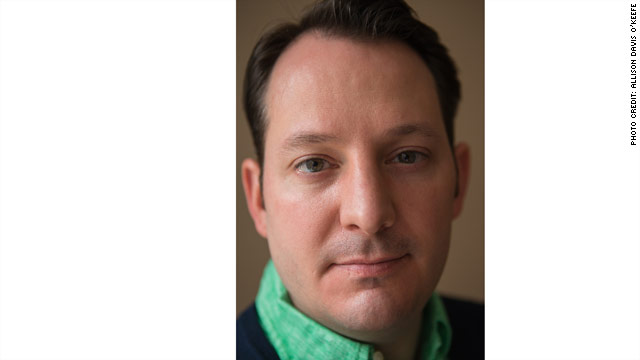 Digital
May 13th, 2014
Ed O'Keefe Joins CNN as VP of CNN Money and Politics
Ed O'Keefe, former Editor-in-Chief of NowThis News, will join CNN as vice president of CNNMoney and Politics.  In this role, O'Keefe will oversee all digital content for the two beats and be responsible for the creation of cross-platform content.
"Ed is uniquely suited for this job. He specializes in mobile, social and video storytelling — critical areas of growth for Money and Politics," said Meredith Artley, VP and managing editor of CNN Digital. "Ed's digital expertise, TV experience and progressive startup mentality will help light up these important verticals for CNN."
As part of the network's full acquisition of CNN Money on June 1, 2014, CNN will make a significant investment in social, mobile, video and new ad formats. O'Keefe will work in cooperation with DC Bureau Chief Sam Feist to apply the same tactics to the CNN's political coverage online.
"CNNPolitics is lucky to have a leader like Ed O'Keefe as we prepare to cover the midterm elections and the coming presidential campaign," said Feist. "I can think of no person better prepared to guide the CNNPolitics team than Ed."
Prior to leading editorial at NowThis, O'Keefe spent twelve years at ABC News where he worked his way from a desk assistant in Washington to Executive Producer of ABC News Digital. During his tenure he held various positions including Senate producer and senior political editor.  He is credited with forming the critical editorial alliance between ABCNews.com and Yahoo!.
In the recently created position of VP CNN Money and Politics, O'Keefe will be based in New York City and report to Meredith Artley.  Newly promoted Executive Editor of CNNMoney Lex Harris will report to O'Keefe.
About CNN
CNN Worldwide is a portfolio of two dozen news and information services across cable, satellite, radio, wireless devices and the Internet in more than 200 countries and territories worldwide. Domestically, CNN reaches more individuals on television, the web and mobile devices than any other cable TV news organization in the United States; internationally, CNN is the most widely distributed news channel reaching more than 271 million households abroad; and CNN Digital is a top network for online news, mobile news and social media. Additionally, CNN Newsource is the world's most extensively utilized news service partnering with hundreds of local and international news organizations around the world. CNN is division of Turner Broadcasting System, Inc., a Time Warner Company.