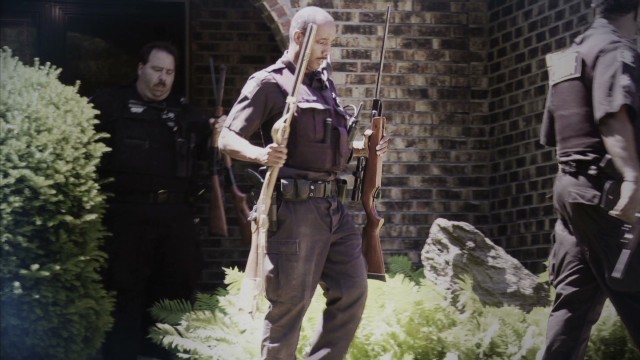 Chicagoland
April 17th, 2014
Chicagoland goes to the 'Back of the Yards'
Tonight on CNN's CHICAGOLAND, a mass shooting leaves 13 wounded and makes national headlines just as Mayor Rahm Emanuel goes on a public relations campaign to bolster Chicago's image.  The shooting galvanizes the city and community activists, including Sally Hazelgrove, Rob and Amy Castaneda, Father Michael Pfleger, and stars of the Chicago Bulls – who join together in an emotional plea for peace.
Fenger High celebrates homecoming, but Principal Liz Dozier fears violence may become an unwelcome focus of the festivities. Meanwhile, the Mayor and Police Superintendent Garry McCarthy campaign for stricter gun laws while pursuing the shooters in a citywide manhunt.
Viewers can join the live social media dialogue with the series producers and participants featured in CHICAGOLAND, by logging into Twitter this evening during the broadcast and using #Chicagoland, by following @CNNOrigSeries, or by visiting www.cnn.com/chicagoland.
Executive produced by Robert Redford and Laura Michalchyshyn of Sundance Productions, and Marc Levin and Mark Benjamin of the Peabody Award-winning team that created BRICK CITY, CHICAGOLAND explores where politics and policy meet real people's lives in the beloved heartland American city of Chicago.  The series airs each Thursday evening on CNN/U.S. at 10:00pm ET and PT.
###