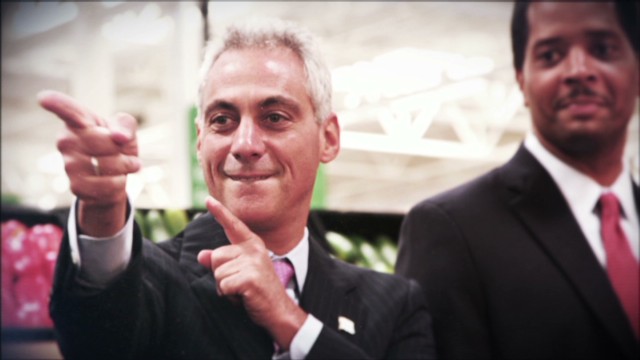 Chicagoland
April 10th, 2014
CHICAGOLAND: see a whole city come together – 10pmET
Mayor Rahm Emanuel, determined to keep Chicago a world-class city, launches a number of risky and ambitious public works projects.  Richard M. Daley reflects on his own time as a crime-battling mayor.  Community leaders are hard at work to help their neighborhoods.  Roseland community activist and former gangbanger Eric Wilkins works to combat violence and inspire change.  Principal Liz Dozier fears a brewing gang war outside of Fenger High will threaten the safety of her students.  The Cook County Sheriff's Department's director of medical operations and trauma surgeon Dr. Andrew Dennis struggles to give one young patient a second chance.
Executive produced by Robert Redford and Laura Michalchyshyn of Sundance Productions, and Marc Levin and Mark Benjamin of the Peabody Award-winning team that created BRICK CITY, CHICAGOLAND explores where politics and policy meet real people's lives in the beloved heartland American city of Chicago.
CHICAGOLAND airs Thursdays at 10:00pm ET and PT on CNN/U.S.  For more information on the series, please visit www.cnn.com/chicagoland, or connect with the series creators via social media by using #Chicagoland.
###