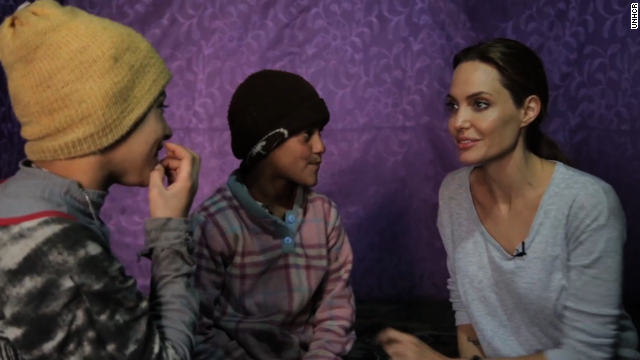 Amanpour
March 27th, 2014
EXCLUSIVE: Angelina Jolie puts spotlight on Syrian refugees as U.N. Refugees chief warns Lebanon could collapse under burden
Lebanon could collapse under the weight of the massive influx of Syrian refugees, United Nations High Commissioner for Refugees Antonio Guterres warned in an interview with CNN's Christiane Amanpour that aired Thursday.
Without economic and financial support, and an increased effort to share the burden of Syrian refugees, "Lebanon [does] not [have] the possibility to go on with the present situation," Guterres said.
Angelina Jolie, a special envoy for the UNHCR, is highlighting the plight of Syrian refugees.
She recently visited with a family living in a Lebanese refugee camp, speaking with a young child, Hala, and her five siblings.
WATCH Antonio Guterres on looming crisis: