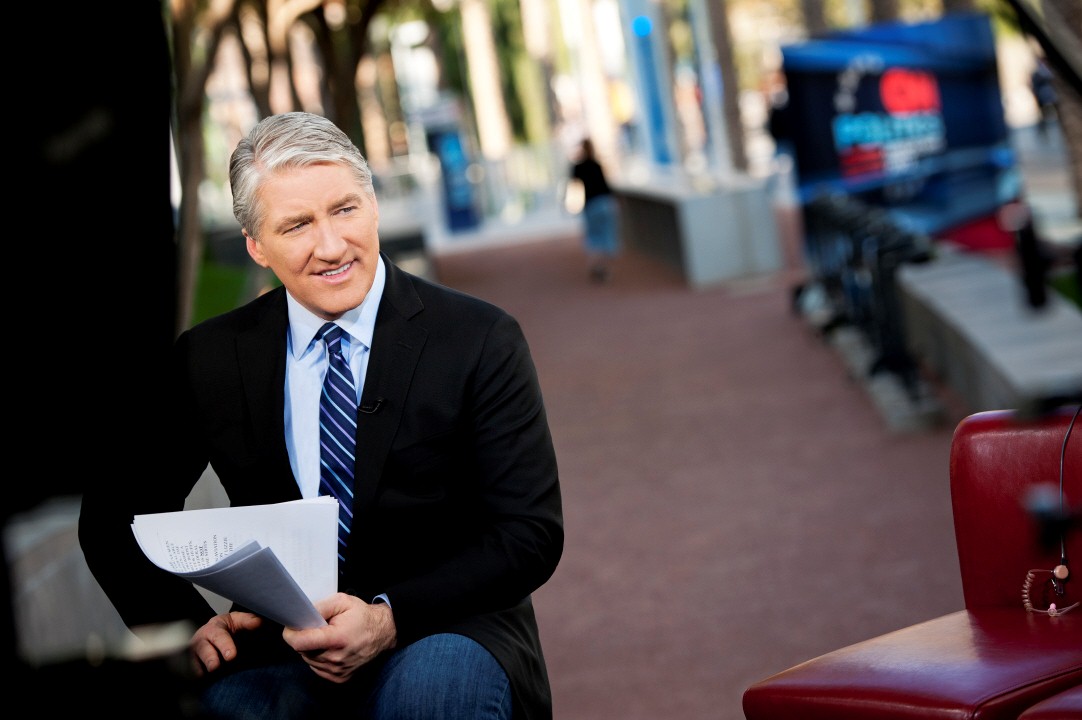 John King
January 30th, 2014
CNN Adds Political Program to Sunday Morning Lineup
John King to Anchor "Inside Politics"
CNN today announced that Inside Politics, anchored by chief national correspondent John King, is scheduled to premiere Sunday, Feb. 2 at 8:30 a.m., ET. The 30-minute weekend program will feature a rotating group of America's top political reporters who will provide an insider's look into the key stories of the week.
"As we look ahead to the 2014 and 2016 campaigns, John is the ideal reporter to dissect the important political stories as Americans begin to think about their next president," said Sam Feist, CNN senior vice president and Washington bureau chief.  "John and his panel's observations will give viewers a candid peek behind the week's political headlines."
"I'm honored to be part of bringing Inside Politics back to CNN, with a focus on ahead-of-the-curve political reporting," said King.  "It's a fascinating time in American politics, in Washington and across the country, and we have a remarkable group of journalists committed to sharing their reporting and their insights each week."
John King, CNN chief national correspondent, is an award-winning journalist whose career spans more than three decades. Currently, King plays an instrumental role in the network's daily political reporting and breaking news coverage across CNN's programs and platforms. King previously anchored John King, U.S.A., State of the Union with John King, served as the network's lead campaign reporter during the 2008 and 2012 election seasons, and moderated three presidential debates during the Republican primary season of 2012.  Using the "Magic Wall", he visually connects the dots in politics by illustrating data for viewers in an understandable way.  King joined CNN in 1997 and became chief national correspondent in 2005.
CNN Worldwide is a portfolio of two dozen news and information services across cable, satellite, radio, wireless devices and the Internet in more than 200 countries and territories worldwide. Domestically, CNN reaches more individuals on television, the web and mobile devices than any other cable TV news organization in the United States; internationally, CNN is the most widely distributed news channel reaching more than 271 million households abroad; and CNN Digital is a top network for online news, mobile news and social media. Additionally, CNN Newsource is the world's most extensively utilized news service partnering with hundreds of local and international news organizations around the world. CNN is division of Turner Broadcasting System, Inc., a Time Warner Company.
All Times Eastern
-30-
CONTACT:
Edie Emery                    Washington        202.898.7657     edie.emery@cnn.com
Jennifer Scoggins             Washington        202.515.2947     jennifer.scoggins@cnn.com