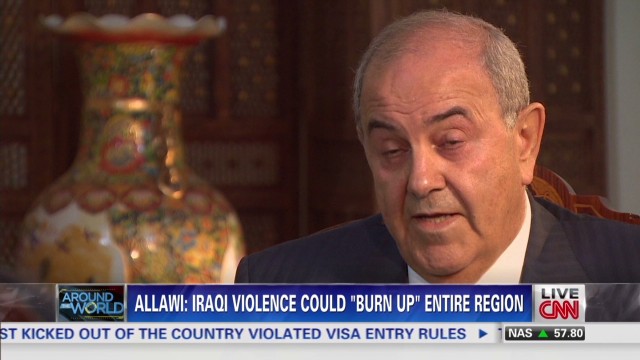 CNN
January 14th, 2014
Inside Baghdad: Iraq's former interim Prime Minister talks to CNN's Michael Holmes
CNN's Michael Holmes (@holmescnn) sits down with Iraq's former interim Prime Minister Ayad Allawi to discuss his successor, Nouri al-Maliki, and what role he thinks the U.S. should play in Iraq.
"I warned all the leaders in the world and the region that unless this is averted then Iraq – once it reaches point of no return – all of the region will burn up."
Holmes, who has made more than a dozen tours of Baghdad in the last decade, says things are in many ways worse for Iraqis now than in 2011. Find out why here: www.cnn.com/holmes.