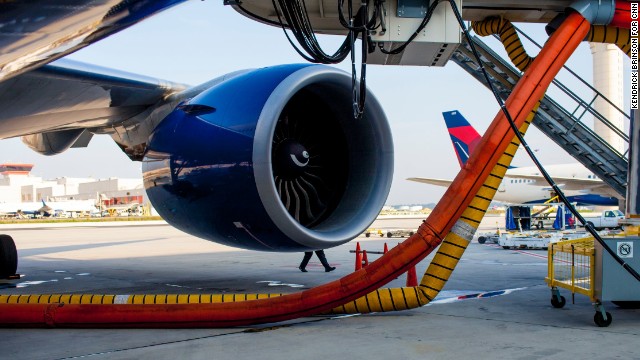 Mobile
November 20th, 2013
CNN Digital captures a day in the life of the world's busiest airport with ATL24
What do you get when you combine three dozen journalists, 8.7 miles of runway, 2,500 takeoffs and landings and 24 consecutive hours in Atlanta's international airport? A CNN longform project called ATL24.
On August 28, CNN set out on a journey with the airport as their destination. From 12:01 a.m. to midnight, CNN staff witnessed moments of hope, love and loss as well as the layered interactions between man and machine. The resulting multi-media experience draws on the highlights of airports: a diverse slice of society, technology both miraculous and maddening and curiosities hidden in the mundane. 
With 58,000 workers strong, Atlanta's airport is somewhat of a city within a city.  Yet the quarter of a million passengers who pass through that airport on any given day rarely see what really makes the airport hum or cross paths with the people who complete the circuit between traveler and flight. Until now. Segments of ATL24 will also appear on CNN TV and on the Airport Network leading up to the Thanksgiving holiday.