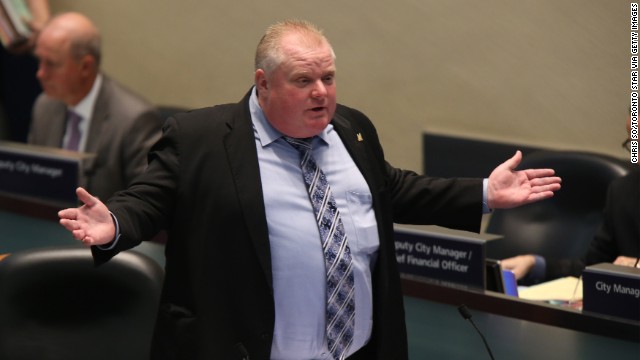 New Day
November 18th, 2013
Rob Ford: "I'm the best father around;" blames "rich, elitist people" (VIDEO)
Embattled Toronto Mayor Rob Ford gives his first face to face interview to CNN Anchor and Chief Innovation Correspondent Bill Weir following his acknowledgement of drug use, verbal rants and threats, and other accusations. Weir's full interview with Ford will run on Anderson Cooper 360 tonight at 8 p.m. ET on CNN.
Ford said, "I don't look at myself as the mayor. I look at myself as just a normal, regular person."
"New Day" airs weekday mornings from 6-9 a.m. ET on CNN.
@NewDay
http://www.facebook.com/NewDayCNN
http://www.cnn.com/NewDay