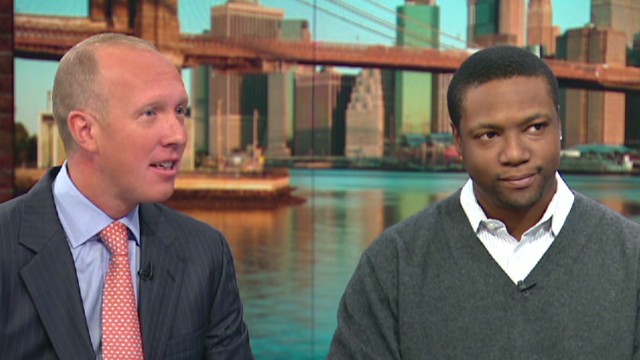 New Day
November 14th, 2013
"Treme" actor Rob Brown talks class action lawsuit against Macy's: This "can't happen again"
"Treme" actor Rob Brown filed lawsuits against Macy's and the NYPD for racial profiling him while shopping for a watch. Brown appeared on "New Day" with his lawyers to talk about his experience and other recent allegations against department stores, which has even led to public criticism of Jay-Z' partnership with Barneys.
Brown said, "Well, at the time I realized this event can't happen again to anyone and I was just thinking from a personal level. Then Trayvon Christian came out, learned about other instances and now that I'm here, I want, hopefully, I'm hoping that other people will come out and talk about their stories. And hopefully employees come out and talk about possible goings on in the department stores that they're privy to that no one knows about. I think that's the main focus right now is, like you said, put the spotlight on it and to, hopefully, get more people to talk about it."
"New Day" airs weekday mornings from 6-9 a.m. ET on CNN.
@NewDay
http://www.facebook.com/NewDayCNN
http://www.cnn.com/NewDay