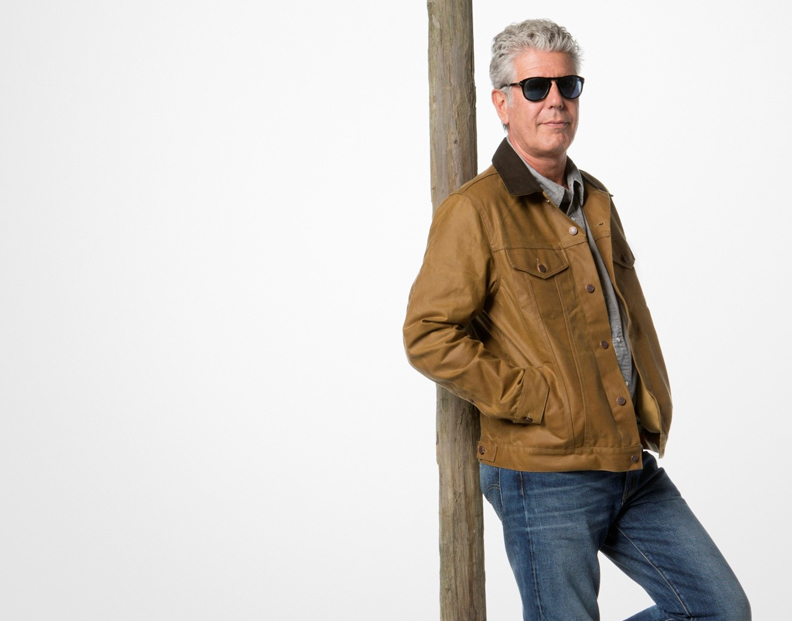 Parts Unknown
October 31st, 2013
Live From Las Vegas: Bourdain Takes A 'Last Bite' – Special to follow Season Two Finale on Sun, Nov. 10
Live Guests Include: Marcus Samuelsson, Wendell Pierce, Roy Choi, Bonnie McFarlane and Don Lemon

One-Hour Retrospective Follows Season 2 'Parts Unknown' "Detroit" Finale at 9pm ET
CNN's award-winning original series Anthony Bourdain Parts Unknown will present a live, one-hour retrospective episode, Parts Unknown Last Bite, airing from Las Vegas on Sunday November 10 at 10pm ET, following the season two finale of the series, "Detroit."
Hosted by Bourdain, the live show will emanate from the historic Las Vegas locale Atomic Liquors (a former package store and café where patrons would watch nuclear test blasts from the roof) and include the following special guests: famed chef Marcus Samuelsson, Treme/The Wire star Wendell Pierce, LA chef/author of upcoming memoir LA Son, Roy Choi, comedian Bonnie McFarlane and CNN anchor Don Lemon.
Parts Unknown Last Bite will feature highlights from the past season and feature a lively debate among the guests on subjects such as food sustainability and guns in America – topics that were raised in various episodes of season two.
"We're incredibly proud of this Emmy winning series and wanted to end season two – and launch the shoot for season three – with a celebration," said Amy Entelis, senior vice president, talent and content development, CNN Worldwide. "Tony has gathered some great guests for Last Bite, and going live makes it even more exciting."
Season three of Anthony Bourdain Parts Unknown begins shooting in November. A tour of Brazil and an African safari will be included in the upcoming eight episodes of the series.
Anthony Bourdain Parts Unknown is produced by Zero Point Zero Production with Executive Producers and Founders Chris Collins and Lydia Tenaglia, along with Executive Producer Sandra Zweig. The Emmy award winning Zero Point Zero Production has produced programs with Anthony Bourdain for more than a decade, including Anthony Bourdain: No Reservations, The Mind of a Chef, The Getaway, The Layover, A Cooks Tour, and Decoding Ferran Adria.
CNN Worldwide is a portfolio of two dozen news and information services across cable, satellite, radio, wireless devices and the Internet in more than 200 countries and territories worldwide. Domestically, CNN reaches more individuals on television, the web and mobile devices than any other cable TV news organization in the United States; internationally, CNN is the most widely distributed news channel reaching more than 271 million households abroad; and CNN Digital is a top network for online news, mobile news and social media. Additionally, CNN Newsource is the world's most extensively utilized news service partnering with hundreds of local and international news organizations around the world. CNN is division of Turner Broadcasting System, Inc., a Time Warner Company.