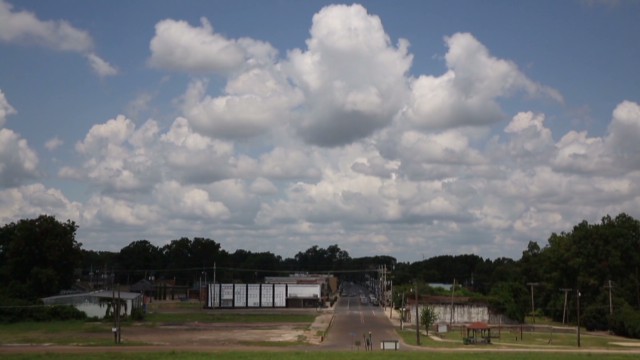 CNN Opinion
October 30th, 2013
CNN Digital produces online documentary on income equality for 'Change the List' series
What does extreme income inequality do to the fabric of society — and how can it be reversed? 'Change The List' series creator, CNN Opinion writer John Sutter, travels to the most unequal place in America: East Carroll Parish, Louisiana, to explore the answers to this question. In a vote this year, America's rich-poor gap was the most important issue for CNN to cover chosen by Change the List readers.
The United States – which prides itself on a vibrant middle class – increasingly is becoming a two-tier society, one where some people get extraordinarily rich and others struggle in poverty or near-poverty. East Carroll Parish, Louisiana, is the county with the highest level of income inequality in America – a larger rich-poor gap than Manhattan. The top 5% makes more than $600,000 per year, and the bottom fifth earns only $6,800, and about 40% are living in poverty. The documentary (story by John Sutter with video by Edythe McNamee) profiles East Carroll Parish and its largest town, Lake Providence, where a lake literally and figuratively divides the rich from the poor. The video focuses primarily on mother and prison guard, Delores Gilmore, who lives on the south side of Lake Providence. The documentary asks residents questions including what are the odds that a person could move from one side of the lake to the other? And what has income inequality done to dream of a better future?
More about Change the List: 
This summer, CNN readers chose five social justice topics that columnist John Sutter will tackle as part of the Change the List project. Each story focuses on a place or issue at the bottom of a list. The goal is to push for change by gathering support from CNN's audience around these issues. Other stories will focus on rape in the United States; wildlife trafficking; the most endangered river in America; childhood poverty; and an editor's choice.
To follow Change the List income inequality content on Twitter, use the hashtags #CTLCNN and #crossthegap. Sutter's first topic was voter turnout rates.