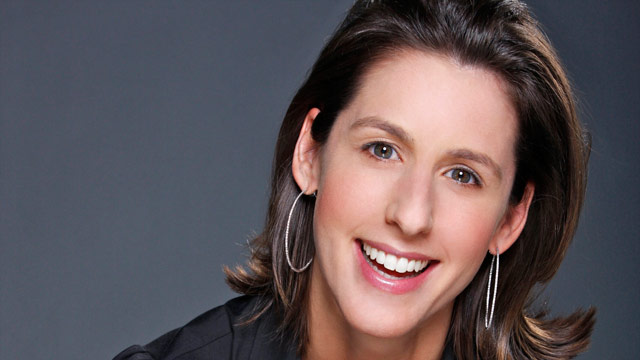 CNN
October 29th, 2013
CNN's Allison Gollust Named CMO
New Role Expands her Duties, Which Continue to Include CNN's Worldwide Communications
Allison Gollust has expanded her role with CNN Worldwide, adding Chief Marketing Officer to her responsibilities.  Gollust has served as SVP of Communications for CNN since March of this year.
"As we put even greater emphasis in the year ahead on re-imagining our content, and in parallel, our brand, this is a key move in assuring our success," said Jeff Zucker, President, CNN Worldwide.  "Allison has a keen understanding of how every aspect of communications works together to tell a story – be it on the public relations side or in strategic marketing.  Combining these two areas under one proven leader simply makes sense."
As CMO, Gollust will have oversight of strategic marketing, creative services and event marketing, reporting to Zucker.  These groups will work closely alongside the communications group. Gollust will continue in her role as SVP of Communications, which includes oversight of all messaging strategy and execution on behalf of the portfolio of CNN networks and businesses, including CNN/U.S., HLN and CNN.com, as well as domestic operations of CNN International and CNN en Español.  She serves as chief spokesperson for the news brand and leads teams in New York, Washington, D.C., Atlanta and Los Angeles, reporting on communications matters to Jeff Matteson, senior vice president of communications for Turner Broadcasting System, Inc.
Gollust came to CNN earlier this year after serving as Communications Director for NY State Governor Andrew M. Cuomo. Prior to that, she was executive vice president of corporate communications for NBC Universal, where she oversaw all aspects of the company's global communications efforts.  She started at NBC in the Corporate Communications group in 1996.  With successive promotions, Gollust added responsibility for communications efforts supporting NBC News, MSNBC, CNBC and the Weather Channel, and signature programs including NBC Nightly News, Today, Dateline and Meet the Press.  She began her career as a news anchor, reporter and producer in Denver.
CNN Worldwide, a division of Turner Broadcasting System, Inc., a Time Warner company, is the most trusted source for news and information.  Its reach extends to nine cable and satellite television networks; one private place-based network; two radio networks; wireless devices around the world; CNN Digital Network, the number-one network of news Web sites in the United States; CNN Newsource, the world's most extensively syndicated news service; and strategic partnerships within both television and digital media.
Contacts:
Jeff Matteson         404-885-4242
Barbara Levin        212-275-8152