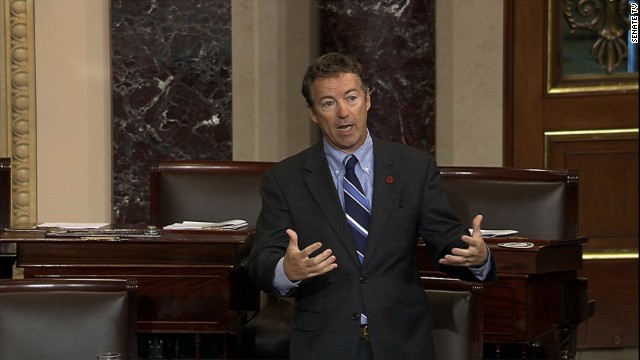 New Day
October 1st, 2013
Sen. Rand Paul: "I'm going on the exchanges;" favors short term funding bill
"New Day" Anchor interviewed Senator Rand Paul (R-KY) about the government shutdown, compromise and Obamacare. Senator Paul expressed that he is in favor of passing a short term funding bill to allow time to negotiate provisions in the Affordable Care Act, while claiming Senate Majority Leader Harry Reid has rejected a one or two week continuing resolution. Also, he noted that he is going to sign up for one of the healthcare exchanges in his state.
Senator Paul said, "Well, I think what we could do is we could pass a very short term, maybe not six weeks, but what about one week…. I think a continuing bill to keep the government open while we negotiate is a good idea. I do agree that negotiating with the government closed probably, to them, appears like strong armed tactics."
"New Day" airs weekday mornings from 6-9 a.m. ET on CNN.
@NewDay
http://www.facebook.com/NewDayCNN
http://www.cnn.com/NewDay