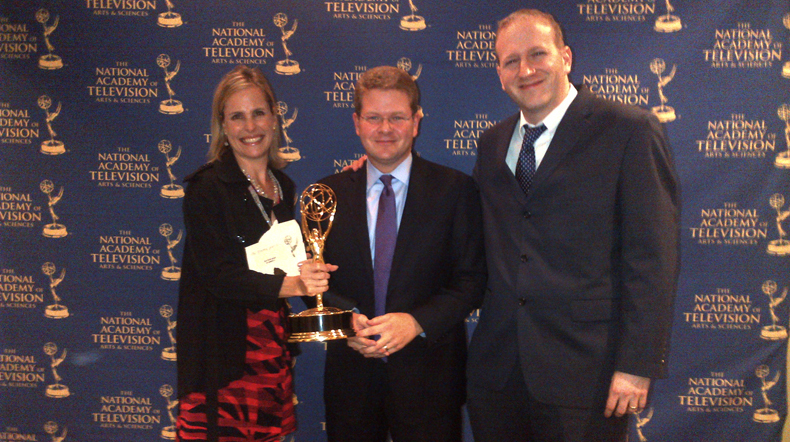 Nick Paton Walsh
October 1st, 2013
CNN Wins Three News and Documentary Emmy Awards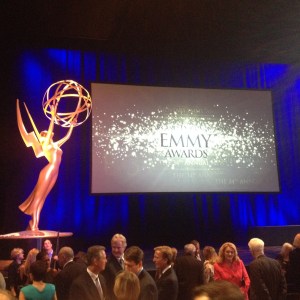 CNN Worldwide was awarded with three Emmy Awards at the 34th Annual News and Documentary Awards. CNN's diverse recognitions of its journalism include:
Outstanding Live Coverage of a Current News Story – Long Form
Election Night in America
Seven CNN control rooms in three separate cities with hundreds of staffers worked together to tell the story of the election in a blockbuster broadcast symphony. In addition to getting the votes first, CNN also got the analysis right, with John King at the "Magic Wall" to put reporting expertise on display with a visual tool that out each precinct's fight in geographic and political perspective.
Outstanding News Discussion and Analysis
Anderson Cooper 360 – Kids On Race: The Hidden Picture
Race is one of the most explosive issues in America, and for many adults the most taboo to talk about. But simply not talking about it does not solve any of the issues and that is what the project aimed to do — get kids and their parents to talk about race and to look to this younger generation to see how far we've really come.
Outstanding Writing
Nick Paton Walsh: Reports from Syria and Afghanistan
Nick Paton Walsh's poetic writing contrasts with the sobering environments from which his stories are usually drawn. His reports punch through the daily accounts of wounded and dead, and give us a fresh way to see the grinding pitilessness of war, and its quirky inconsistencies.
In addition to these News and Documentary Emmy Awards, Anthony Bourdain Parts Unknown was awarded with two Primetime Creative Arts Emmys in a ceremony in Los Angeles last month.
CNN Worldwide is a portfolio of two dozen news and information services across cable, satellite, radio, wireless devices and the Internet in more than 200 countries and territories worldwide. Domestically, CNN reaches more individuals on television, the web and mobile devices than any other cable TV news organization in the United States; internationally, CNN is the most widely distributed news channel reaching more than 271 million households abroad; and CNN Digital is a top network for online news, mobile news and social media. Additionally, CNN Newsource is the world's most extensively utilized news service partnering with hundreds of local and international news organizations around the world. CNN is division of Turner Broadcasting System, Inc., a Time Warner Company.
###
Contact:
Bridget Leininger
404 827 1621
@bleiningercnn