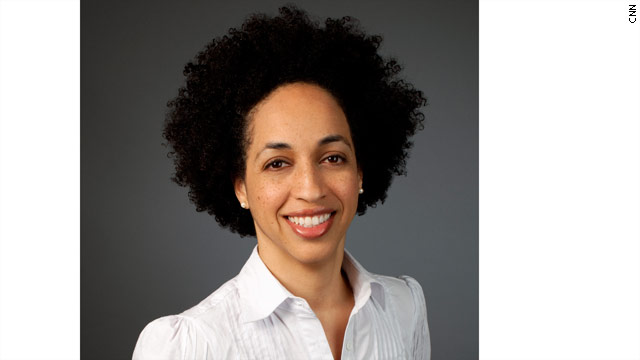 CNN
September 30th, 2013
Geraldine Moriba Named Vice President of Diversity and Inclusion for CNN Worldwide
 For Release: September 30, 2013
Geraldine Moriba has been named Vice President of Diversity and Inclusion for CNN Worldwide.  Included in her role will be Chairing CNN's Diversity Council, as well as offering strategic guidance on issues of diversity to the CNN Management team.  The announcement was made today by CNN Worldwide President Jeff Zucker, to whom she will report on Diversity and Inclusion matters, marking the first time the position has reported in to the President. 
"Geraldine is the ideal candidate to take on this very important role within the organization at a critical time for us," said Zucker. "I had the pleasure of working with her prior to my time at CNN, and always found her to have a terrific sensibility and understanding of some of the complex issues we face when it comes to diversity and inclusion.  As we look to reimagine what CNN will be in the years to come, this role on my team will be invaluable in shaping the kind of organization we want and need to have."
In addition to her new role with the Diversity Council, Moriba is also an executive producer for CNN's Original Program Development, reporting to Amy Entelis, SVP, Talent and Content Development. She will continue to be based in New York.
"Some of the smartest journalists in the business work at CNN and I know that the prevailing sentiment in our newsrooms is that it is crucial for our content and workforce to reflect the audience we serve," said Moriba.  "These are goals accomplished by working as a team. This isn't only about pursuing a noble purpose, it's about continuing to share news from across our increasingly diverse and interconnected world, in even more effective ways."
Moriba's predecessor, Johnita Due, who also serves as Assistant General Counsel for CNN, took over leadership of CNN's Diversity Council two years after it's inception in 2003.  She will remain in her current role with CNN, and continue to advise Moriba and the Council.
"I want to thank Johnita for the great work she has done as leader of the Diversity Council for eight years," said Zucker.  "She set a terrific standard for what we need to be focused on, and set in place a terrific team that we will continue to build on."
Moriba is an Emmy-award winning producer, who led CNN's "In America" documentary team in the creation of 11 documentaries in two years.  These award-winning and groundbreaking specials focused on communities which had previously been underserved by the media.  She also conceived and launched the successful "In America blog." In its first six months, it crossed the 15 million page view threshold and earned unprecedented engagement success, making it one of the most popular CNN.com blogs.
Moriba came to CNN in 2010 after 16 years at NBC News, where she served as senior producer for Broadcast Standards, monitoring news reports on all NBC platforms. She also produced award winning long form and breaking news stories. And she was the co-chair for NBC News' Diversity Council developing diversity programs to support leadership development and diverse content across NBC News programming.
Moriba has won five prestigious Emmy awards, an Alfred I. DuPont Award and two Peabody Awards. She has also received two RTNDA-Unity Awards, two Newswomen's New York Front Page News Feature Awards, two National Association of Black Journalists First Place Documentary Awards, four New York Association of Black Journalists awards, four New York Film Festival Awards, the US Films Video Festival Silver Screen Award, two National Headliner Awards, the "Chris" Award of the Columbus International Film and Video Festival and a Nancy Susan Reynolds Informational Documentary Finalist Award.
CNN's award-winning Diversity Council was formed in 2003.   Comprised of members across CNN's networks, platforms, departments and functions, the Council has pursued initiatives tied to CNN's diversity mission of growing its business by reflecting diverse audiences and perspectives in its programming and supporting an inclusive culture for its employees.  The Council's initiatives have focused on the areas of content, marketplace, workforce and workplace.  By collaborating with editorial, network booking, marketing, sales, PR, HR, recruiting, and talent development and recruitment, the Council has been crucial in establishing CNN's standing with multicultural audiences leading to some major ratings wins, earning revenue in the tens of millions of dollars for multicultural content, increasing CNN's racial and ethnic and gender diversity, launching employee development and student pipeline programs, and expanding the diversity of perspectives, including political perspectives, and storytelling on air.
CNN Worldwide, a division of Turner Broadcasting System, Inc., a Time Warner Company, is the most trusted source for news and information. Its reach extends to nine cable and satellite television networks; one private place-based network; two radio networks; wireless devices around the world; CNN Digital Network, the No. 1 network of news Web sites in the United States; CNN Newsource, the world's most extensively syndicated news service; and strategic international partnerships within both television and the digital media.
-30-
For more information, visit http://www.CNNPressroom.com.
CONTACT:
Christal Jones, Atlanta, GA        404.878.0285                      christal.jones@turner.com