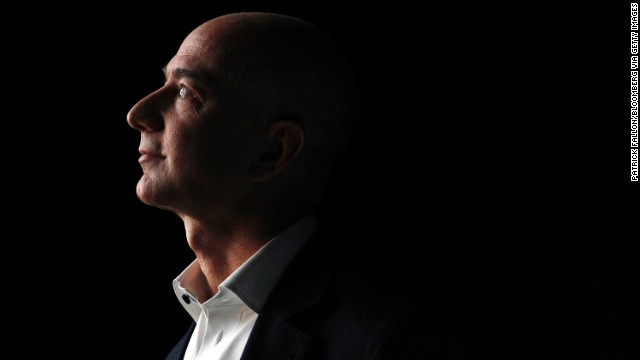 Dan Simon
September 25th, 2013
Bezos "optimistic" about WashPo, hopes he "can help from a distance;" talks new Kindle
On "New Day," founder and CEO of Amazon.com Jeff Bezos sat down with CNN Correspondent Dan Simon to talk about the launch of the new Kindle Fire tablets, and opened up about his $250 million purchase of the Washington Post. The Kindle line is priced as low at $139 and includes a new Mayday function for 24/7 tech support.
"We know customers like low prices. We know customers like big selection. And we know that customers like fast delivery. And those things are going to be true 10 years from now; they're going to be true 20 years now. So we can count on those things and we can put energy into them."
On keeping low prices, Bezos said, "Yes, our approach is premium products at non-premium prices. So, we sell the hardware at breakeven. So, we don't try to make any money when we sell this hardware and we hope to make money when people use the devices not when they buy the devices. And so, that's a very different approach from most companies. Most companies are building quite a bit of profit into the sale of these devices."
When Simon asked why he entered into the newspaper business, Bezos replied, "For me, I thought the Washington Post is an important institution, and I'm optimistic about its future. It's a personal investment. I'm hopeful that I can help from a distance in part by providing runway for them to do a series of experiments, in part through bringing some of the philosophy that we have used at Amazon to the Post." He continued, "What has worked at Amazon is focusing on the customer… which is easy to say, but difficult to do. If you really are customer centric it's like being the host of a party— you're holding the party for your guests. Sometimes the host of the party is holding the party for the host of the party, and that leads to different kind of party."
"New Day" airs weekday mornings from 6-9 a.m. ET on CNN.
NewDayCNN.com
Facebook.com/NewDayCNN
@NewDay