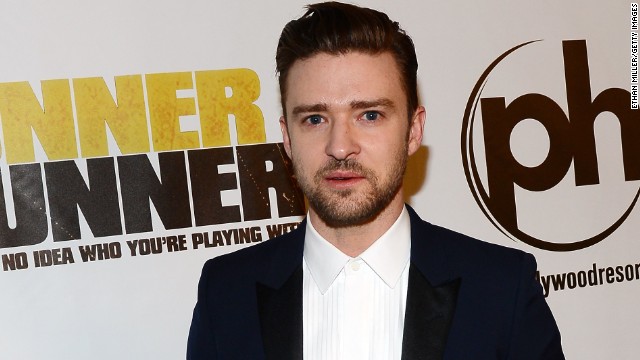 Nischelle Turner
September 24th, 2013
Justin Timberlake: "I had imaginary friends;" Memphis has pride, but "defeatist attitude"
Actor and singer Justin Timberlake sat down with CNN's Nischelle Turner to discuss new projects, including movie "Runner Runner" with Ben Affleck out October 4th and album "The 20/20 Experience, 2 of 2" out September 27th. Timberlake opened up about being "a well calculated risk-taker," his growing up as an only child in a small town, his thoughts on Memphis and *NSYNC's reunion at the MTV Video Music Awards and future touring.
On Memphis, Timberlake said, "I grew up in a small town, and I definitely felt like I was an individual, always." He continued, "But the way that you're brought up in small-ville Mid-South, USA, you're taught more about how you're similar to your neighbor."
"There's a lot of pride, but there's also – but don't take this the wrong way, Memphis – but there's also a little bit of a defeatist attitude like you feel like you're not good enough for the big lights, per se." He added, "The world is becoming more connected, now."
On *NSYNC's reunion, Timberlake said, "I just thought it was a nice tribute. We're not going to go on tour. I mean, I'm glad people were excited about it, but funny enough, it was more for us. It was more for us to enjoy that moment because I felt like really in my heart, shared that award with those guys."
"New Day" airs weekday mornings from 6-9 a.m. ET on CNN.