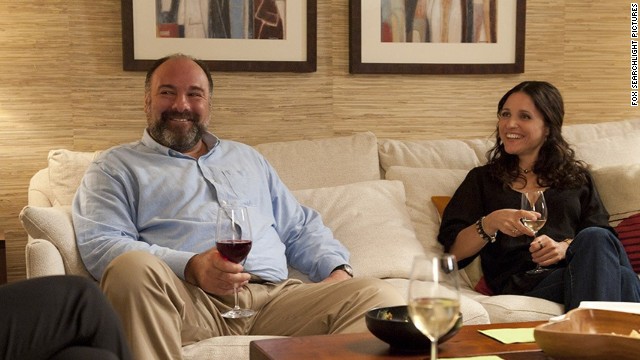 Michaela Pereira
September 23rd, 2013
Julia Louis-Dreyfus talks Emmy award-winning role on "Veep," hit movie "Enough Said"
On "New Day," actress Julia Louis-Dreyfus talks about her hit show "Veep" on HBO and playing opposite the late James Gandolfini in independent movie "Enough Said." Last night, she won her fourth Emmy for Best Comedy Lead Actress.
On relating to her role in "Enough Said," Louis-Dreyfus said, "Well, I have two children, and my oldest son went off to college a couple of years ago. And, that was horrible. I mean it was great for him, and I'm thrilled and that's exactly what's supposed to happen." She continued, "I was very heart broken and I had a lot of anxiety leading up to it…. I didn't do anything as bad as Eva does in this film…. And as a parent, I really have to say even though you know intellectually that you're raising children to one day leave you, you don't really know that emotionally, and then when it happens, it's like getting hit by a Mack truck, well, at least it was for me. So I'm looking forward to the next one leaving, too."
"New Day" airs weekday mornings from 6-9 a.m. ET on CNN.