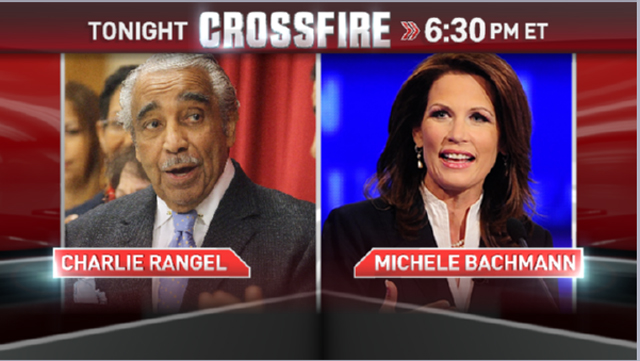 Van Jones
September 19th, 2013
Reps. Bachmann and Rangel join CROSSFIRE Thursday at 6:30 p.m. ET
CNN's S.E. Cupp and Van Jones welcome two influential Congressional members to preview the contentious federal budget negotiations on the Thursday September 19th edition of CROSSFIRE.
Rep. Michele Bachmann (R-MN) and Rep. Charlie Rangel (D-NY) will debate the looming government funding challenges – and whether the House of Representatives will send a budget to the President that strips funding from Obamacare and other programs.
CROSSFIRE airs each weeknight at 6:30pmET on CNN.  Transcripts will be available following the program here, or upon request.
###