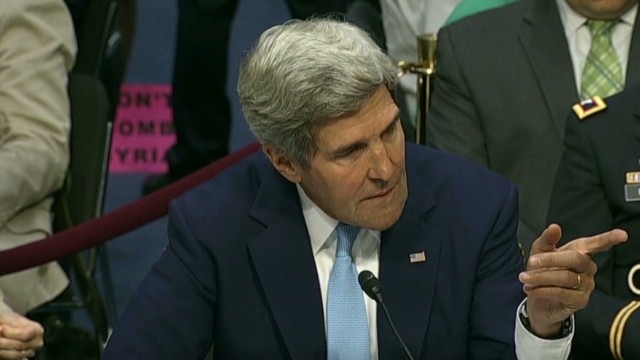 Erin Burnett OutFront
September 3rd, 2013
Rand Paul to Erin Burnett: "Our goal is stalemate" in Syria
Senator Rand Paul (R-KY) appeared on "Erin Burnett OutFront" to discuss the administration's presentation to the Senate Foreign Relations Committee on military action in Syria.
In the meeting, Secretary of State John Kerry's asserted that Bashar al-Assad will use chemical weapons again if the United States doesn't take action. Sen. Rand told Burnett, "Well, he sounds like he must be a clairvoyant because he can predict the future now and we should ask him for stock picks, who name it, who will win the Kentucky derby next year if he can guarantee the future. No one can guarantee the future."
On whether or not he will hurt the presidency, if he votes 'no' on military action, Sen. Paul said, "I take my responsibility very seriously and I'm not too concerned about the president's public relations. I am concerned, though, about young men and young women who serve in our military. And I vote as if it's my son or your son going to war. I can't send them to war to fight for stalemate. I can't send them to war with no clear military objective and I can't send anybody to war when our goal is not victory. Our goal is stalemate."
"Erin Burnett OutFront" airs weekdays at 7 p.m. ET on CNN.