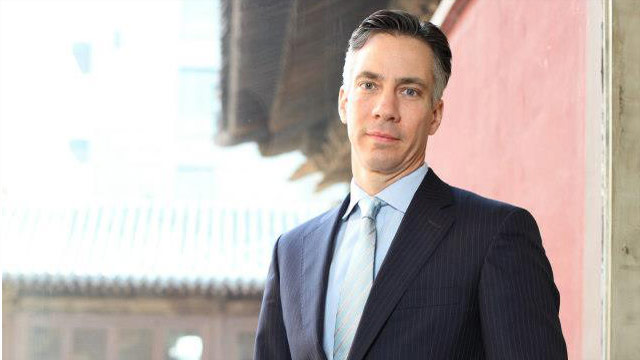 CNN U.S. Anchors & Correspondents (DO NOT SELECT THIS - just used to filter)
September 3rd, 2013
Jim Sciutto Joins CNN as Chief National Security Correspondent
Jim Sciutto has been named CNN's chief national security correspondent, effective immediately. Further bolstering CNN's newsgathering capabilities from the nation's capital, Sciutto will report and provide analysis on all aspects of U.S. national security, including foreign policy, the military, terrorism, and the intelligence community. He will appear across the network's programs and platforms. The announcement was made today by Sam Feist, Washington bureau chief and senior vice president.
"Jim's vast experience reporting firsthand from around the globe will provide viewers with rich perspective on important stories domestically and abroad," said Feist. "I am delighted to welcome him to our team."
Sciutto was ABC News' senior foreign correspondent, based in primarily in London and later, from Washington. In that role, he traveled to and reported from more than 50 countries in Europe, Asia, Latin America, Africa and the Middle East. His extensive reporting included dozens of assignments from inside Iraq, Afghanistan and Iran. He is the author of a book based on his own experiences in the Middle East, "Against Us: The New Face of America's Enemies in the Muslim World."
Sciutto's work in Iran during the 2009 election protests earned him an Edward R. Murrow award. He was also given the George Polk Award and a citation for Excellence from the Overseas Press Club for his undercover reporting from Myanmar, where he bucked government restrictions to tell the stories of that country's repressive regime. His reporting for the series "Iraq: Where Things Stand" was recognized with an Emmy Award for two consecutive years.
Most recently, Sciutto served as chief of staff and senior advisor to the U.S. Ambassador to China, Gary Locke. Prior to ABC News, he served as the Hong Kong-based correspondent for Asia Business News. Sciutto began his career as the moderator and producer of a weekly public affairs talk show on PBS. He graduated from Yale University with a bachelor's degree in Chinese history.
CNN Worldwide, a division of Turner Broadcasting System, Inc., a Time Warner Company, is the most trusted source for news and information. Its reach extends to nine cable and satellite television networks; one private place-based network; two radio networks; wireless devices around the world; CNN Digital Network, the No. 1 network of news Web sites in the United States; CNN Newsource, the world's most extensively syndicated news service; and strategic international partnerships within both television and the digital media.
-30-