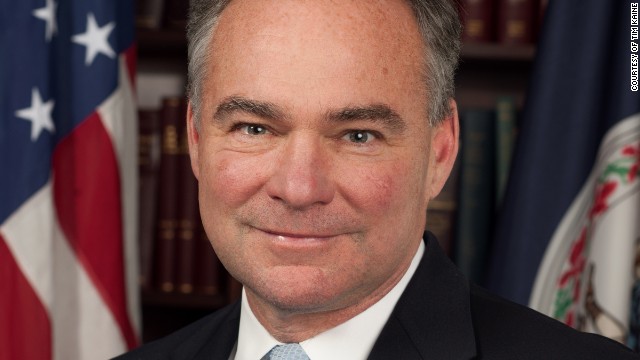 New Day
August 29th, 2013
Sen. Kaine on if intervention in Syria benefits al Qaeda: Must be prudent, stop chemical weapons by all
Senator Tim Kaine (D-VA) appeared on "New Day" to discuss the next steps for the United States regarding the ongoing crisis in Syria in wake of a chemical weapons attack. He told CNN's Chris Cuomo that it is important to act to stop the use of chemical weapons by any party, acknowledging that al Qaeda members are fighting with some of the opposition. Kaine made it clear that getting congressional approval on military intervention is "constitutionally required," but legislative members shouldn't return early from summer recess because there are still U.N. inspectors on the ground and the President should have more dialogue in the meantime.
Cuomo asked the Senator if by punishing the regime for using chemical weapons, would the United States be helping members of al Qaeda.
Kaine answered, "Well, Chris, that's why the president has been very prudent over the course of the last couple of years despite calls for intervention. It is the case the opposition probably now is militarily dominated by elements connected with al Qaeda. And that's why it's been smart to be prudent. But the use of chemical weapons, there has to be a consequence for that…. So the strategy and the consequence, and what we have to do in tandem with our international partners is to deter the use of chemical weapons and to degrade the ability of any party in Syria to use those weapons in violation of international law."
"We shouldn't ask people to fight war, unless they know that they've got the full weight of our political leadership behind them and the American public supports the mission," Senator Kaine said. "And that presidential consultation with Congress over the next few days, I think, could be very critical in reaching a consensus that will then support whatever action needs to be taken."
"New Day" airs weekday mornings from 6-9 a.m. ET on CNN.