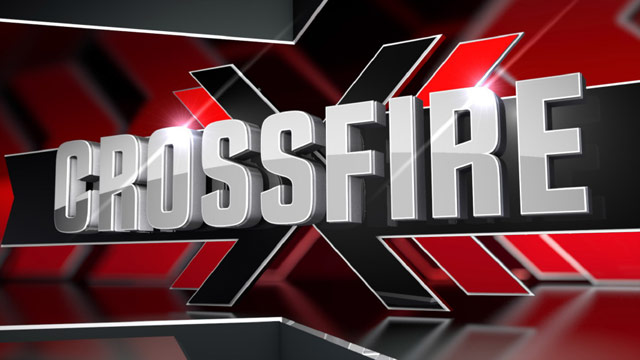 CNNEE Press Releases
August 6th, 2013
CNN to debut Crossfire, AC 360° Later on Monday, Sept. 16
 Wolf Blitzer Adds Anchoring 1 p.m. Hour of CNN's Newsroom to his Situation Room Role
 CNN today announced that Crossfire, hosted by Newt Gingrich, Stephanie Cutter, S.E. Cupp and Van Jones, will debut Monday, Sept. 16 at 6:30 p.m. ET. Also, AC 360° Later, a new prime time program, will air Monday through Thursday at 10 p.m. ET.
Crossfire, the classic debate program, will resemble the show's original format with passionate conversation and focus on topical events of the day. The daily, 30-minute program will feature two hosts and guests each night, discussing a range of issues from all sides of the political and cultural spectrum. In addition to the weekday show, the Crossfire co-hosts will appear across the network's programming.
The centerpiece of AC 360° Later will be a provocative and informed panel conversation, focusing on the day's news and events. The program will be hosted by Anderson Cooper and will feature a range of opinions and points-of-view from guests and newsmakers. The show will also include CNN correspondents, analysts and commentators plus a special guest each night.
In addition to anchoring The Situation Room from 5 p.m. to 6:30 p.m., Wolf Blitzer will add the 1 p.m. hour of Newsroom to his anchor responsibilities beginning Monday, Sept. 16.
Crossfire, which aired weeknights from 1982 to 2005, examined political and social issues in a televised debate. Conservative Pat Buchanan and liberal Tom Braden were the original hosts of the program, but over the years Crossfire featured various hosts from the right and from the left, including Robert Novak, Tucker Carlson, James Carville and Paul Begala. Guests on the program were frequently top lawmakers from across the political spectrum, but also included an eclectic mix of other personalities: Bob Hope, Rupert Murdoch, Charlton Heston, Kareem Abdul Jabbar, Dr. Jack Kevorkian, Rush Limbaugh, Christopher Reeve, Arianna Huffington and Howard Cosell. As the preeminent political talk program, Crossfire cemented its status in the political and cultural lexicon when President Bill Clinton joked during his remarks at the 1997 White House Correspondents' Association Dinner that the newly opened Newseum featured an exhibit with "CNN's very first Crossfire— from the left, Alexander Hamilton, from the right, Aaron Burr, topic, gun control."
CNN Worldwide, a division of Turner Broadcasting System, Inc., a Time Warner Company, is the most trusted source for news and information. Its reach extends to nine cable and satellite television networks; one private place-based network; two radio networks; wireless devices around the world; CNN Digital Network, the No. 1 network of news Web sites in the United States; CNN Newsource, the world's most extensively syndicated news service; and strategic international partnerships within both television and the digital media.
-30-