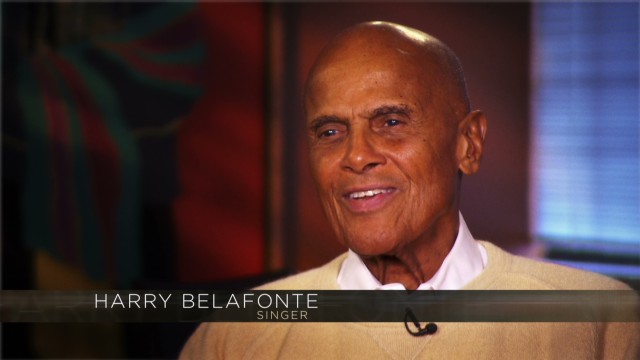 CNN Special Programming & Documentaries
August 1st, 2013
We Were There: The March on Washington – An Oral History Debuts Friday, August 23 at 10:00pm ET/PT
As the nation prepares to reflect upon the 50th anniversary of the historic March on Washington for Jobs and Freedom, CNN will premiere a new documentary that captures the first-hand accounts of people who witnessed the momentous event.  We Were There: The March on Washington – An Oral History will be hosted by CNN's Don Lemon and will debut on Friday, August 23 at 10:00p.m., 1:00a.m., and 4:00a.m. on CNN/U.S.  All times Eastern.
Of the leaders of the "Big Six" civil rights organizations who spoke at the original event on August 28, 1963, only U.S. Rep. John Lewis (D-GA), then-chair of the Student Nonviolent Coordinating Committee (SNCC), remains alive.  In his extended interview for the documentary, Lewis recounts details of a White House meeting including African American labor union president A. Philip Randolph, the leader of the March on Washington, then-President John F. Kennedy and Attorney General Robert F. Kennedy.  Randolph announced the effort for a national nonviolent demonstration – as the Deep South convulsed during the hot 1963 summer of segregationist turmoil and violence.
Throughout the hour, witnesses to the March and people who played vital behind-the-scenes roles organizing the event discuss what it meant to the progress of American civil rights.  Rachelle Horowitz describes how she and other non-African-American young people were drawn to their involvement in the Movement, and later the March.  Years before, she had begun volunteering with civil rights organizations following an accidental meeting with the charismatic Ella Baker and Bayard Rustin at just 17-years old.  By the time of the March, Horowitz played a key role in arranging transportation for demonstrators coming from around the country to Washington, D.C. – and Horowitz helped to recruit her friend, now- U.S. Rep. Eleanor Holmes Norton (D-DC) to become a March organizer.
What was it ultimately all for?  Norton was also inspired by Rustin, who was now Randolph's chief aide for the March.  She puts it this way:
"It [The March] was about the fact that each and every one of us was denied basic rights simply because of the color of her skin.  And we needed somehow to demonstrate that to the country.  Make them do something about it."
But, Lewis also describes the obsessive concern from the Kennedy Administration regarding the March – and specifically his planned remarks.  Originally, Lewis planned to include a call to continue marching "through the heart of Dixie, the way Sherman did" and wanted to demand, "which side is the federal government on?"
Fears that Lewis' speech would incite violence and offend the Kennedys, however, led to an urgent, last-minute conversation with Randolph and Dr. Martin Luther King, Jr. – intended to persuade Lewis to amend and soften his remarks:
"And, Mr. Randolph said, 'John, we've come this far together.  Can you change this?  Can you delete that?  Let's stay together.'"
International actor and singer Harry Belafonte leveraged his celebrity to heighten awareness to the struggles and violence happening in the South, raised funds for civil rights actions, and recruited other celebrities to participate in the March.  Belafonte attributes the multicultural, multi-faith, multidisciplinary legacy of the March as the reason why the achievement continues to inspire younger generations – and people all over the world.
Senior producer James Polk and producer David Matthews explore several other eyewitness stories in an in-depth feature about the March on Washington on CNN.com.  Video excerpts from the documentary will also be available online.
We Were There: The March on Washington – An Oral History will encore on CNN/U.S. on Sunday, August 25 at 8:00p.m., 11:00p.m., and 2:00a.m.  All times Eastern.
About CNN
CNN Worldwide is a portfolio of two dozen news and information services across cable, satellite, radio, wireless devices and the Internet in more than 200 countries and territories worldwide. Domestically, CNN reaches more individuals on television, the web and mobile devices than any other cable TV news organization in the United States; internationally, CNN is the most widely distributed news channel reaching more than 271 million households abroad; and CNN Digital is a top network for online news, mobile news and social media. Additionally, CNN Newsource is the world's most extensively utilized news service partnering with hundreds of local and international news organizations around the world. CNN is division of Turner Broadcasting System, Inc., a Time Warner Company.
-30-