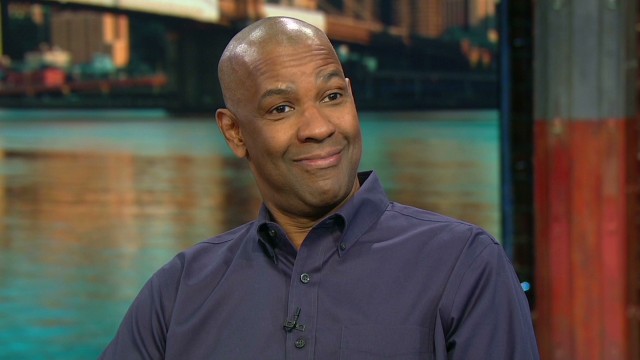 New Day
July 31st, 2013
Denzel Washington does James Earl Jones' "This is CNN" on "New Day;" talks social media, staying relevant
This morning on New Day, Actor Denzel Washington compared staying relevant to a "marathon, not a sprint," which allows him to entertain new territory such as comedies and theater. He is starring in "2 Guns" with Mark Wahlberg, opening nationwide Friday, August 2nd, and will headline "A Raisin in the Sun" on Broadway with Diahann Carroll next spring.
When Washington mentions that James Earl Jones originated a role in "Fences" that he also played and won a Tony for, he does his best impersonation of the tagline "This is CNN," joking that he'll be the "backup CNN guy."
He also highlighted the importance of the Boys & Girls Club, an organization that had an impact on him, and the effect of social media, saying his children's use of it is "out of control."
New Day airs weekdays 6-9am ET on CNN.