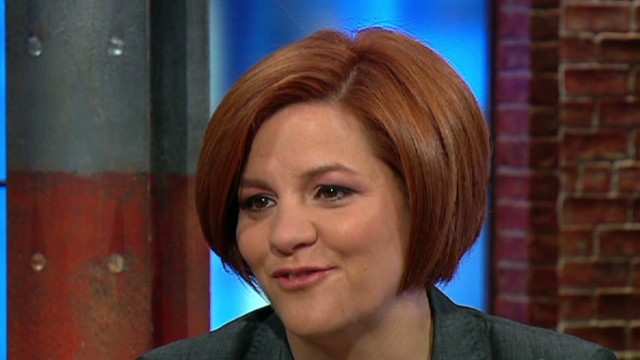 New Day
July 30th, 2013
Quinn: "Cheeky" to ask Weiner to withdraw; Spitzer's thoughts irrelevant on mayor's race
New York City mayoral candidate Christine Quinn sat down with New Day's Kate Bolduan to talk about her record, thoughts on Anthony Weiner and reaction to Pope Francis' comments on gays. When Bolduan asked why she has not asked Weiner to step out of the race, Quinn replied that although she thinks it's "cheeky" to ask opponents to withdraw, she does believe "the scandal had an impact in voters' minds" and that Eliot Spitzer's thoughts on the mayor's race is not relevant.
"There's been a lot of discussion about second chances in this race from former Congressman Weiner and the former Governor [Spitzer]," Quinn said. "Look, for me the question is, let's give us a first chance. When I'm elected mayor, I'll be the first woman and the first openly gay mayor of New York."
On Pope Francis, Quinn said, "I think the Pope deserves so much credit for making those statements. They were enormously positive statements." She added, "There's more we want, changes we want in the Catholic Church. It's not everything. But that is a step forward."
New Day airs weekday mornings 6-9am ET on CNN.