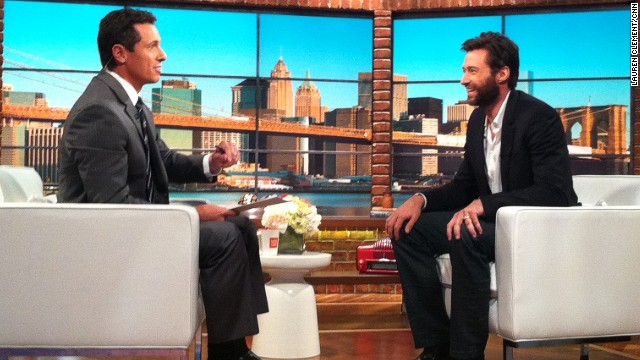 New Day
July 26th, 2013
Hugh Jackman gets in a "bad mood" to prepare for "The Wolverine"
On New Day, Actor Hugh Jackman sat down with CNN's Chris Cuomo to talk about his new movie "The Wolverine," opening today in theaters nationwide.
On preparing for the ferocious mutant character for the sixth time, Jackman explained, "I do little triggers. First of all it's important to understand that everything comes from some kind of pain or some kind of trauma. I think that's what makes X-Men and this character enduring is that he's not just angry with claws. He's really actually conflicted and complex. So as an actor I'm looking for…what makes him dark, what kind of pain he has had to endure over so many years, and that's where I base the character."
New Day airs weekday mornings 6-9am ET on CNN.