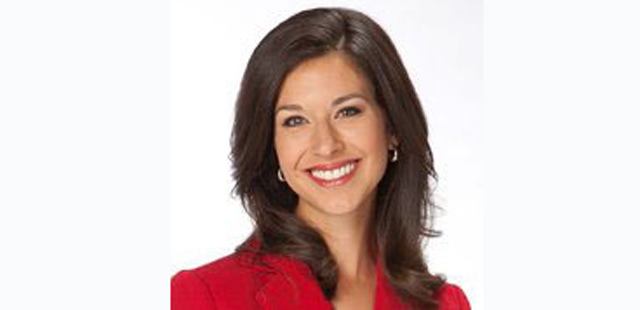 Ana Cabrera
July 22nd, 2013
Ana Cabrera Joins CNN As Denver-Based Correspondent
Award winning journalist Ana Cabrera joins CNN as a correspondent based in Denver, Colorado, it was announced today by Terence Burke, vice president of newsgathering for CNN/U.S.
"Cabrera is an incisive and versatile communicator," said Burke. "Her award-winning journalism is a testament to her passion for telling the multitude of stories from Denver and the western region."
Prior to joining CNN, Cabrera was an anchor for the top-ranked daily morning news program at KMGH-TV 7 News*, the ABC affiliate in Denver, where she covered local and national news including the Aurora movie theater shooting, and the 2012 Denver Presidential Debate and election. She earned an Emmy Award for her in-the-field anchoring as a part of the 7 News morning team that was honored for its High Park Fire coverage in 2012. She and the 7 News morning team were also honored with the Associated Press TV and Radio Association's Annual Mark Twain Award for Best Morning Show Broadcast in 2013.
From January 2005 to July 2009, Cabrera was an anchor and reporter at NBC affiliate KHQ-TV and FOX affiliate KAYU-TV in Spokane, Washington. Cabrera began her broadcasting career as an intern for Denver's CBS affiliate KCNC-TV and KMGH-TV.
Cabrera currently serves on the Board of Directors of Mi Casa Resource Center and she served on the board of the American Cancer Society.  She also speaks at local schools with students who are interested in a broadcasting career.
Cabrera is a graduate of the Edward R. Murrow College of Communication at Washington State University with degrees in Communication, and Foreign Languages and Cultures.
CNN Worldwide is a portfolio of two dozen news and information services across cable, satellite, radio, wireless devices and the Internet in more than 200 countries and territories worldwide. Domestically, CNN reaches more individuals on television, the web and mobile devices than any other cable TV news organization in the United States; internationally, CNN is the most widely distributed news channel reaching more than 271 million households abroad; and CNN Digital is a top network for online news, mobile news and social media. Additionally, CNN Newsource is the world's most extensively utilized news service partnering with hundreds of local and international news organizations around the world. CNN is division of Turner Broadcasting System, Inc., a Time Warner Company.
Link to Image: http://imftp.turner.com/User/ImageListing.aspx?f=i92f (photo credit Mark Stevens/KMGH)
* Source: The Nielsen Company: Arianna, Rating and Share, 2013-to-date (M-F 01/01/13/- 07/18/13) and full year 2012 (M-F  01/02/12 -12/28/12), 4:30a-7a.  All data based on Live + Same Day data.
-30-
Contact:
Bridget Leininger         404.827.1621  bridget.leininger@turner.com              @bleiningercnn