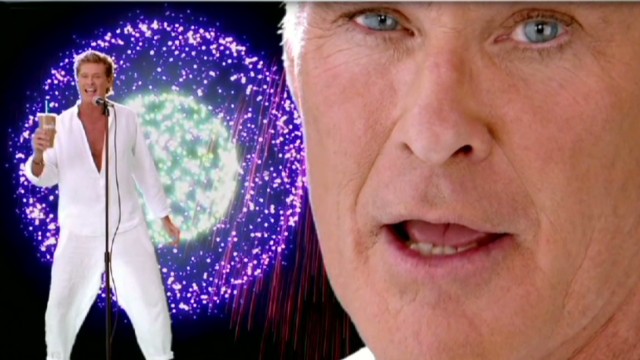 New Day
July 8th, 2013
Hasselhoff surprises "New Day" anchors; talks viral ad
David Hasselhoff surprised CNN's New Day anchors by calling into the show to talk about his "Thirsty for Love" advertisement for Cumberland Farms Farmhouse Blend iced coffee. The video has amassed over 150,000 views on YouTube since it debuted two weeks ago.
"You're supposed to have fun in life, hello!" Hasselhoff said about his experience making the advertisement.
When Cuomo asked how people can be more like him, Hasselhoff responded, "I don't know if you want to be like me…. Wake up. Have a cup of coffee and enjoy the day."
CNN Anchor John Berman gave David Hasselhoff the humorous "Award of the Day."
New Day airs weekday mornings from 6-9am ET on CNN.