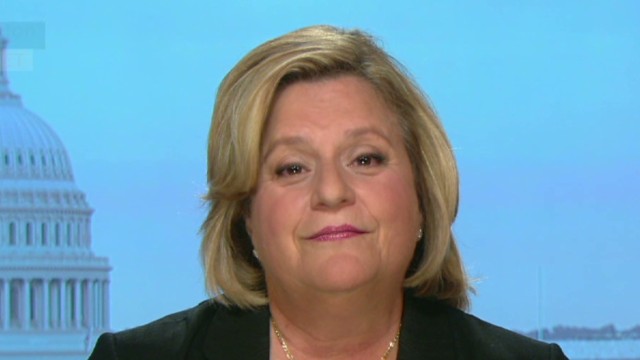 New Day
June 28th, 2013
Rep. Ros-Lehtinen: Senate immigration bill won't pass in House
Rep. Ileana Ros-Lehtinen (R-FL) told CNN's Kate Bolduan on New Day that the immigration bill passed in the Senate is "not going to move in the House" because a more balanced bill will require the two chambers to go into conference to appease both sides – achieving optimal border security and a clear path to citizenship.
"I do understand that that bill is not going to move in the House," said Rep. Ros-Lehtinen. "We're hoping that any bill will pass in the House so that we can go into conference with the Senate and out of that conference report, it will be a balanced bill."
New Day airs weekday mornings from 6-9am ET on CNN.