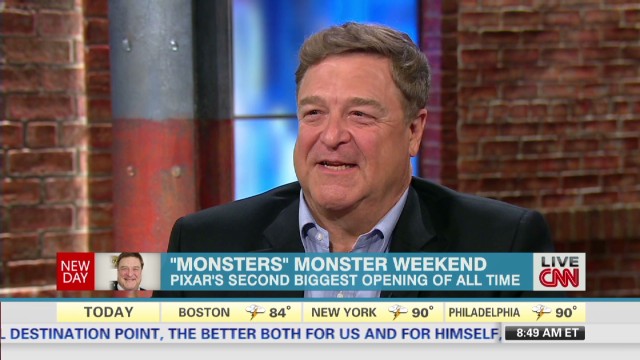 New Day
June 26th, 2013
John Goodman no longer feeling sorry for himself
Actor John Goodman, who provides the voice for star character Sully in Pixar's box office success "Monsters University," told CNN's Michaela Pereira that he is feeling better now that he is getting more movie roles and discussed his chemistry with co-stars Billy Crystal and George Clooney.
"Yes. It's luck," Goodman said, commenting on his recent success. "A couple years ago, I was sitting around wondering why my phone wasn't ringing and feeling sorry for myself."
New Day airs weekday mornings from 6-9am ET on CNN.