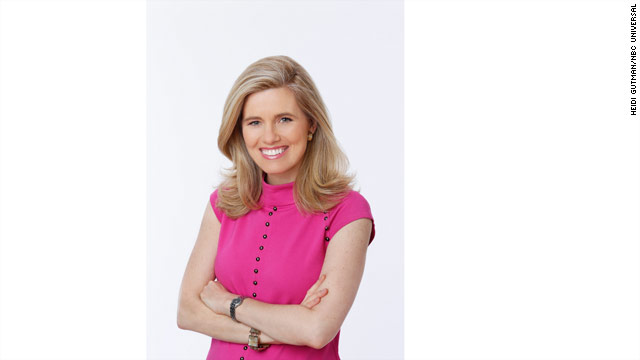 Digital
June 10th, 2013
Kelly Wallace Returns to CNN as Digital Correspondent
A new cross-platform role and beat for CNN's new era
Award-winning digital journalist and television correspondent Kelly Wallace is returning to CNN this July as a Digital Correspondent and Editor-at-Large for CNN Digital, focusing on family, career and life.  In this new digital-first position, Wallace will cover issues and interests of the modern woman — from family and parenting to the so-called work life balance.
"We are thrilled to welcome Kelly back to CNN," said CNN Worldwide President Jeff Zucker. "But this time she comes as a true multi-platform journalist, hired first and foremost to report for our strong digital assets. This move underscores our commitment to this space as clearly as ever.  Kelly's journalistic pedigree, cross-platform approach to storytelling and passion for women's issues make her the perfect person for this beat."
In her new role, Wallace will write in-depth articles and socially-sourced stories within CNN.com's Living section, and contribute to CNN Parents – a new section of the site that will launch later this month.  In addition, she'll create several original web video packages weekly and appear regularly on both CNN and HLN TV.
"Kelly is a triple threat," said Meredith Artley," VP and Managing Editor of CNN.com.  "She's an ace TV reporter, a multimedia web journalist, and she's created a strong community around an important beat."
Wallace, who began her CNN career as an associate producer, worked from 1999-2006 as a CNN TV Correspondent covering a wide range of beats for the network, including the White House, the Mideast and John Kerry's 2004 presidential campaign.
After leaving CNN in 2006, Kelly Wallace joined CBS News as a general assignment reporter, where she covered stories for the CBS Evening News with Katie Couric and The Early Show. Wallace ultimately followed her interest in digital media and passion for women's interests to iVillage.  In 2010, she was named Chief Correspondent and Executive Director of Digital Video at iVillage where she made headlines for scoring exclusive interviews with First Lady Michelle Obama, Health and Human Services Secretary Kathleen Sebelius, Alicia Keys, Jill Biden, Dr. Oz and other newsmakers.  In that role, Kelly also made regular appearances on NBC and MSNBC.
"It's an exciting time to be back at CNN.  Jeff and Meredith have injected the network with tremendous vision, energy and a real commitment to journalism," Wallace explained.  "I look forward to sharing my work and passions across CNN's robust digital and television platforms."
In her new role, Kelly Wallace will report to Meredith Artley.  She will begin on July 8, 2013.
CNN Worldwide is a portfolio of two dozen news and information services across cable, satellite, radio, wireless devices and the Internet in more than 200 countries and territories worldwide. Domestically, CNN reaches more individuals on television, the web and mobile devices than any other cable TV news organization in the United States; internationally, CNN is the most widely distributed news channel reaching more than 271 million households abroad; and CNN Digital is a top network for online news, mobile news and social media. Additionally, CNN Newsource is the world's most extensively utilized news service partnering with hundreds of local and international news organizations around the world. CNN is division of Turner Broadcasting System, Inc., a Time Warner Company.