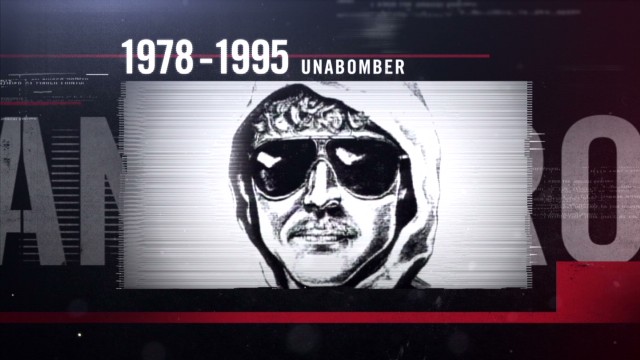 CNN Original Series
June 3rd, 2013
CNN ORIGINAL SERIES CRIMES OF THE CENTURY FROM PRODUCER RIDLEY SCOTT PREMIERES SUNDAY, JUNE 23
"Washington D.C. Sniper" Leads Eight Episode Weekend Series That Probes
News Events of Enduring Historical Impact
Crimes of the Century, a CNN Original series executive produced by acclaimed director Ridley Scott, David Zucker and Mary Lisio of Scott Free Productions, premieres Sunday, June 23 at 9pm ET.
Each of the series' eight episodes will focus on a single major news event that was considered not only shocking at the time, but has since had far reaching repercussions.  Employing Scott's signature visual style, the series builds on archived and never-before-seen footage, exclusive interviews with witnesses, victims, and investigators of the crimes, offering viewers a virtual scene-of-the-crime vantage point.
The premiere episode focuses on the terrifying 2001 Washington D.C. sniper attack. Upcoming episodes explore the John Lennon killing, the Andrea Yates murders, the Reagan assassination attempt, the Oklahoma City bombing, the Amanda Knox story, the Waco siege and the Unabomber case.
Following each week's premiere episode on Sundays, 9pm-10pm, ET, Crimes of the Century will re-air that same night at 12 midnight, again at 3am, ET, and several other times during subsequent weekends. Inside Man, hosted by Morgan Spurlock, which also premieres on June 23 as previously announced, airs at 10pm -11 pm ET on Sundays.
Tapping into the network's video archive, CNN.com will enable viewers to dive more deeply into each episode's featured stories and find out how they were initially covered. Those flashbacks, as well as preview clips and program information will be available at www.cnn.com/crimesofthecentury.
About Scott Free Productions
Scott Free Productions was formed in 1995 and is the film and television production vehicle of acclaimed film directors and brothers Ridley and Tony Scott. Scott Free Television produces the Emmy® and Golden Globe®-nominated, Peabody acclaimed drama "The Good Wife," which will commence its fifth season this fall on CBS.  In the non-fiction realm, Scott Free is producing an untitled verité documentary series that follows people in the last days of their lives for National Geographic Channel, and "Killing Kennedy," starring Rob Lowe, their second project based on Bill O'Reilly's bestseller.  Scott Free recently produced the ratings hit "Killing Lincoln," also for the National Geographic Channel, and the epic Emmy®-winning documentary "Gettysburg" for the History Channel. Scott Free has offices in Los Angeles and London in conjunction with RSA Films, one of the world's largest and most successful commercial production houses.
CNN Worldwide is a portfolio of two dozen news and information services across cable, satellite, radio, wireless devices and the Internet in more than 200 countries and territories worldwide. Domestically, CNN reaches more individuals on television, the web and mobile devices than any other cable TV news organization in the United States; internationally, CNN is the most widely distributed news channel reaching more than 271 million households abroad; and CNN Digital is a top network for online news, mobile news and social media. Additionally, CNN Newsource is the world's most extensively utilized news service partnering with hundreds of local and international news organizations around the world. CNN is division of Turner Broadcasting System, Inc., a Time Warner Company.
###
Contact: Karen Reynolds  Karen.reynolds@turner.com        212-275-8253