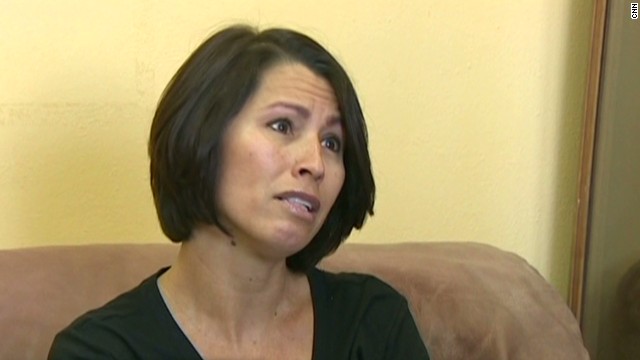 CNN
May 30th, 2013
CNN's Rafael Romo first to interview Arizona Mom Accused of Smuggling from Mexican Jail
CNN's Rafael Romo was the first reporter to interview Yanira Maldonado from inside a Mexican jail about her arrest and being detained in Mexico.
Romo and his CNN crew have been the first outsiders (other than her family) that Maldonado has seen in almost a week.
The devout Mormon and mother of seven wept and maintained her innocence. Maldonado told Romo that she has been relying on the scriptures to survive.
"Reading the scriptures, reading the Book of Mormon, praying, fasting," Maldonado told CNN. "And all the support that I've been getting from my family, my husband, my children, and everybody out there reaching out to help."
Yanira Maldonado was accused of drug smuggling last week. Authorities stopped the bus Maldonado was riding in and and found 12.5 pounds (5.7 kilograms) of a substance that appeared to be marijuana under her seat. A Mexican state official also told CNN it appears that Maldonado was framed.
CNN.com Story: Mom in Mexican jail: 'I'm not a criminal'