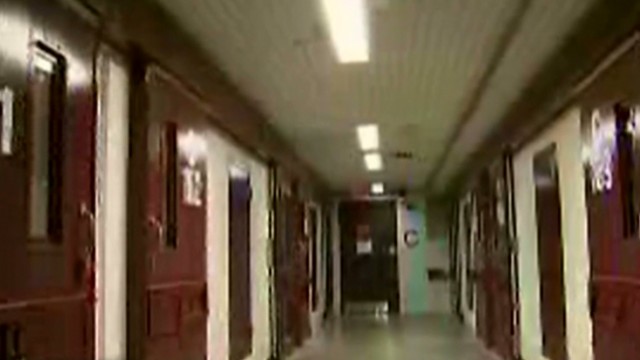 Erin Burnett OutFront
May 15th, 2013
CNN's Chris Lawrence gains exclusive access inside Guantanamo Bay
CNN Pentagon correspondent Chris Lawrence is reporting this week from Guantanamo Bay with exclusive access and interviews. Lawrence reported on CNN's The Situation Room with Wolf Blitzer: 
"Wolf, when we got down in some of the cell blocks, we couldn't help but notice that the guards are wearing splash guards.  These are plastic masks that protect them from the feces and urine that's being thrown at them at times. 
And tonight, you know, some of those guards, for the first time, here on CNN, are going on camera to tell their side of the story.
CNN got exclusive access to Camps five and six, where most of the detainees are being held.  We saw individual cells, media rooms with leg shackles bolted to the ground, and communal areas that used to be filled with detainees."