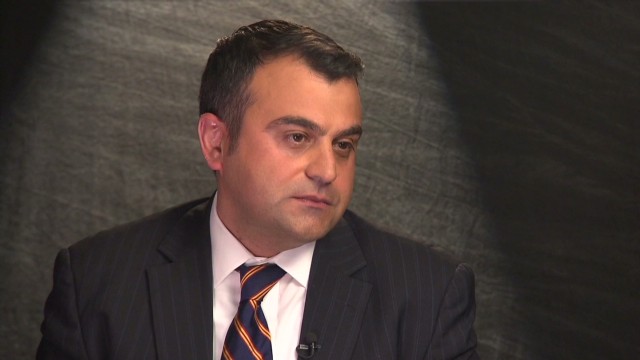 CNN Special Programming & Documentaries
May 9th, 2013
Fareed Zakaria Counterterrorism Special to Debut Sunday, May 12 at 10am on CNN/U.S.
CIA, NSA, and FBI insiders give insights into America's secret wars on terrorists in the U.S. and abroad
As questions continue to emerge about the quality of U.S. counterterrorism intelligence in the wake of the bombings at the Boston Marathon, CNN's and TIME's Fareed Zakaria takes an in-depth look at America's people and intelligence apparatus at the front lines of protecting the homeland. 
Author and national security analyst Peter Bergen (author of Manhunt, 2013), former National Security Agency director Michael Hayden, Pulitzer Prize-winning national security journalist Mark Mazzetti, former CIA director and U.S. Defense Secretary Leon Panetta, former FBI agent Ali Soufan, and former CIA officers Nada Bakos, Robert Grenier, and Cindy Storer discuss how America's clandestine operations detect the dangers and try to stop them – and what does and doesn't seem to be working.
The one-hour Beyond the Manhunts: How to Stop Terror – A Fareed Zakaria Special premieres  on CNN/U.S. on Sunday, May 12 at 10:00am and on CNN International at 3:00pm.  All times Eastern.
Beyond the Manhunts explores current domestic and international terror threats to the homeland, the use of drones and enhanced interrogation in intelligence collection, and the role of women agents in counterintelligence.  Zakaria also discusses insights into the hunt for bin Laden, and gathers broad perspectives on how U.S.  intelligence agencies have slowly evolved to take on some activities associated with the U.S. Military.
CNN Worldwide is a portfolio of two dozen news and information services across cable, satellite, radio, wireless devices and the Internet in more than 200 countries and territories worldwide. Domestically, CNN reaches more individuals on television, the web and mobile devices than any other cable TV news organization in the United States; internationally, CNN is the most widely distributed news channel reaching more than 271 million households abroad; and CNN Digital is a top network for online news, mobile news and social media. Additionally, CNN Newsource is the world's most extensively utilized news service partnering with hundreds of local and international news organizations around the world. CNN is division of Turner Broadcasting System, Inc., a Time Warner Company.
 -30-