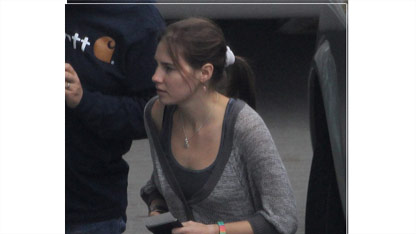 Chris Cuomo
May 2nd, 2013
Cuomo interviews Amanda Knox on CNN
CNN Anchor Chris Cuomo sits down with Amanda Knox to discuss her memoir Waiting to be Heard, future plans, criticism, and new charges she faces after her acquittal was overturned.
The Amanda Knox interview airs Tuesday, May 7th on CNN at 10pm ET.
Nina Burleigh, author of The Fatal Gift of Beauty, writes how the Knox interviews, so far, have not helped to unravel the mystery of what happened in an Opinion piece for CNN.com: http://on.cnn.com/120wkCq
Transcript available upon request following the interview.