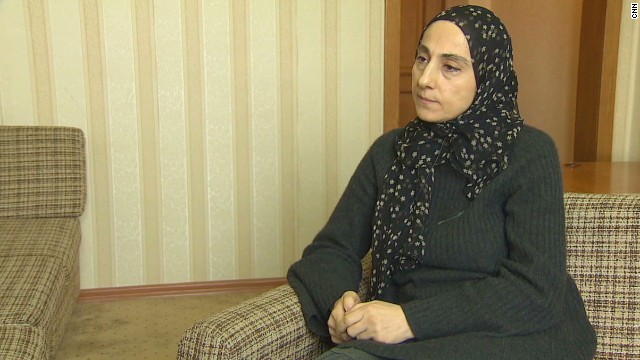 Nick Paton Walsh
April 25th, 2013
Zubeidat Tsarnaev speaks to CNN's Nick Paton Walsh
Zubeidat Tsarnaev, the mother of the Boston bombing suspects, tells CNN's Nick Paton Walsh (@npwcnn) she's not sure what to think of the attack that left three people dead last week.
"I saw a very, very interesting video last night that they – the marathon was something like a really big play," says Tsarnaev. "There is like, paint instead of blood, like it is made-up something."
In the sit-down interview, she also describes her family's relationship with 'Misha', the Islamist tutor who is suspected of radicalizing her sons.
"When Misha visited us we just kind of, he just opened our eyes, you know…really wide about Islam. He was really, he's devoted and he's very good, very nice man."
Watch Zubeidat Tsarnaev discuss "Misha" here.
Also, Nick Paton Walsh reports the suspects' father, Anzor Tsarnaev, is headed to the U.S.