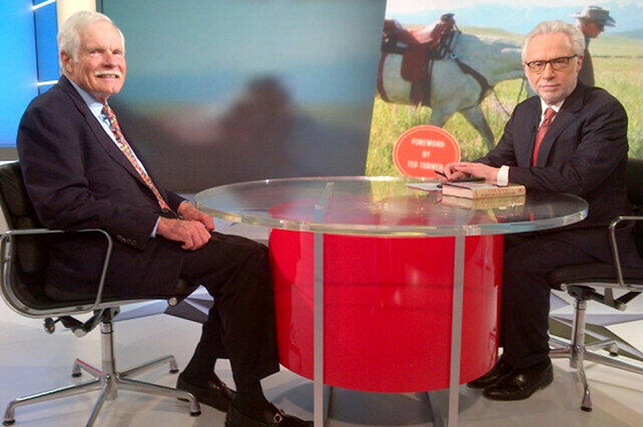 Wolf Blitzer
April 3rd, 2013
Ted Turner to CNN's Wolf Blitzer on what he misses about CNN: "The action. Lots of action."
Today on CNN's The Situation Room with Wolf Blitzer, CNN founder Ted Turner sat down with CNN's Wolf Blitzer to talk about his newest mission, his family and more. A highlight from this interview is after the jump; a full transcript will be posted on http://archives.cnn.com/TRANSCRIPTS/sitroom.html.
MANDATORY CREDIT: CNN's "The Situation Room with Wolf Blitzer"
Highlights from Full Interview:
BLITZER: And so you see what's going on and so you — you're — you miss it, right?
TURNER: Yes, sure, I miss it.
BLITZER: What do you miss the most about it?
TURNER: The action. Lots of action.
BLITZER: You got involved in all sorts of decisions, whether it was the first Gulf War, you were there, the end of the Soviet Union, you remember those days very vividly.
TURNER: Absolutely.
BLITZER: Any big — any one story stand out in your mind the most, looking back, that really changed you, changed CNN, may have changed the world?
TURNER: Well, us staying in Baghdad to cover the war from behind the lines had never been done before.
###