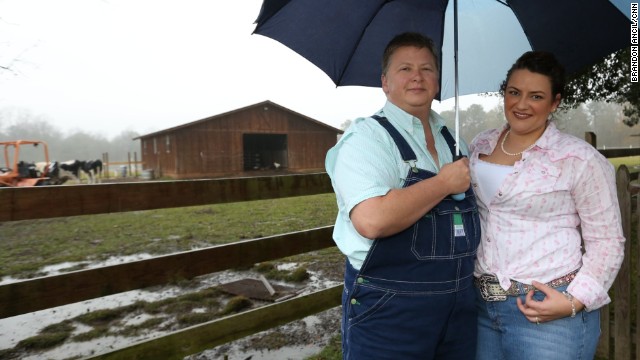 CNN Opinion
March 20th, 2013
CNN Opinion focuses on gay rights ahead of SCOTUS decision
This week, the U.S. Supreme Court will hear arguments on two momentous cases: same-sex marriage in California and the Defense of Marriage Act, which would deny pension, Social Security and tax benefits to gay and lesbian couples.
Last week, CNN Opinion launched a special op-ed series on the topic, including a piece by award-winning reporter and the network's first full-time Opinion writer John Sutter. He writes that this country has "50 Americas" when it comes to rules on marriage, employment and legal protections for lesbian, gay, bisexual and transgender citizens. He also traveled to a county in the U.S. where the Census reported no gay residents. Providing other commentary, Princeton professor Robert George does not believe in same-sex marriage because marriage should be "fulfilled by procreation and family life." CNN Contributor Donna Brazile says that the Clintons say to overturn DOMA, and hopes the Supreme Court justices will vote to do so. Marc Stern asks if gay rights infringes on religious liberties.
In addition to op-eds, CNN Digital created an interactive that allows users to take a quiz to see which state most closely mirrors their own values on LGBT issues.