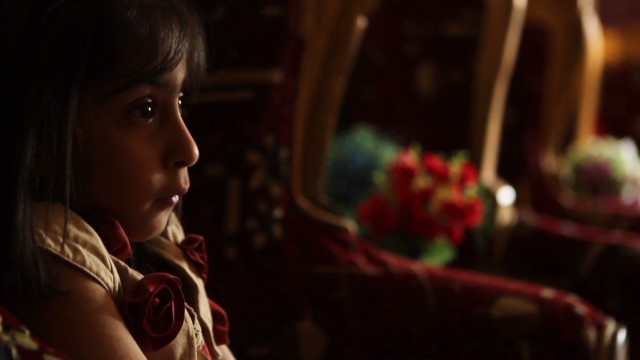 CNNI Press Releases
March 19th, 2013
CNN Digital Explores the Iraq War Ten Years Post Invasion
Special Feature Revisits 'Baby Noor' – Iraq's Miracle Baby 
Marking 10 years since the U.S. invasion of Iraq, CNN Digital shares a remarkable story of struggle and survival in the face of war.  Labeled by the media Iraq's miracle baby,' Noor al-Zahra Haider was discovered by American soldiers and brought to the U.S. for life-saving surgery in 2005.  In the multimedia feature "Baby Noor: An Unfinished Miracle" CNN reporter Moni Basu, who first met Noor seven years ago, returns with David S. Holloway to Baghdad to explore the challenges one Iraqi family faced after accepting American aid and reunites the world with Baby Noor.
"This personal tale leaves us with big ethical questions to ponder as we reflect on the Iraq invasion," said Meredith Artley, vice president and managing editor of CNN Digital. "Congratulations to Moni, David and the team for this artful and touching piece of enterprise journalism."
Basu, who was embedded with the Army when she first encountered Iraq's miracle baby, recalls the risks involved to tell Noor's story
"As we drove to her house, my mind was racing. I thought of the first time I saw Noor at home in the dead of night," said Basu. "The American soldiers were taking a risk going to her house that way — so was the family. They would later be threatened for their association with the Americans."
Baby Noor: An Unfinished Miracle is now live on the CNN Digital Network.  The multimedia experience includes:
Intimate first-person accounts from the Haider family
Exclusive video of Noor's daily life and struggles
Gritty images from her birth through childhood
Reporting of the story across CNN US, CNNI, HLN, CNN en Español and CNN Arabic
Availability on mobile web and CNN Apps
CNN Digital will also feature complimentary content in a special section entitled "Iraq: 10 years on", which includes an interactive, photo essay, an iReport assignment for users to share their thoughts on the war, and special pieces from Arwa Damon and Fareed Zakaria.
About CNN
CNN Worldwide, a division of Turner Broadcasting System, Inc., a Time Warner Company, is the most trusted source for news and information. For more than 5 consecutive years, CNN Digital has remained No. 1 in mobile news with an average of more than 21 million unique visitors per month. CNN's applications for iPhone, iPad, Nokia, Windows 7 phone, and Android phone & tablet have been downloaded more than 22 million times to date. With nearly 6 million followers of @CNN, 8.5 million @CNNBRK followers, and more than 30 million followers across all network handles, CNN is the most followed news organization on social media and has more followers than any other cable brand.
For more information, visit www.CNNPressroom.com.
###
Contacts:
Jenna DiMaria Atlanta 404.827.2673 jenna.dimaria@turner.com
Erica Puntel Atlanta 404.827.1657 erica.puntel@turner.com