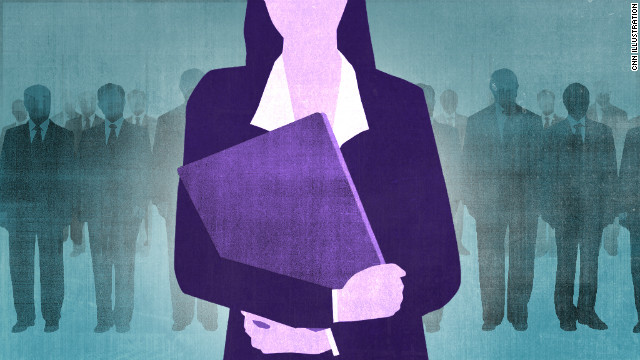 Digital
March 14th, 2013
CNN Digital asks: Can women have it all?
With Marissa Mayer's mandate to employees to work in the office and Sheryl Sandberg's new book, "Lean In: Women, Work, and the Will to Lead," the questions of work/life balance and women "having it all" are causing women and men alike to examine their own stance on the issue. So…. CNN Digital created content in the forms of photos, op-eds, videos and an iReport assignment this week for users to engage in a hearty debate on CNN.com, and peel back various layers of the complex topic.
CNN's opinion section asked a group of successful women, including Democratic senator Patty Murray, Republican political strategist Ana Navarro and filmmaker Valarie Kaur to give their definition of what it means for women to "have it all." LZ Granderson, a CNN contributor, countered the debate saying men don't have it all either. CNN gave viewers a microphone to vocalize their answers to the question 'what is holding women back," and iReport, the network's global participatory news community, invites users to  guide us through a day in the life of how they achieve work/life balance. Users can also participate by posting photos to Instagram using the hashtag #CNNiReport or #LeaningIn.
Though this topic has been making headlines this week, brilliant women have been working to balance their lives throughout history, and this photo gallery of female nuclear chemists, astronomers, marine biologists, among other brainy occupations, proves that very truth.
For more on this topic, tune in next week to Soledad O'Brien's interview with Sheryl Sandberg on "Starting Point" at 7 a.m. ET on Monday, March 18th.