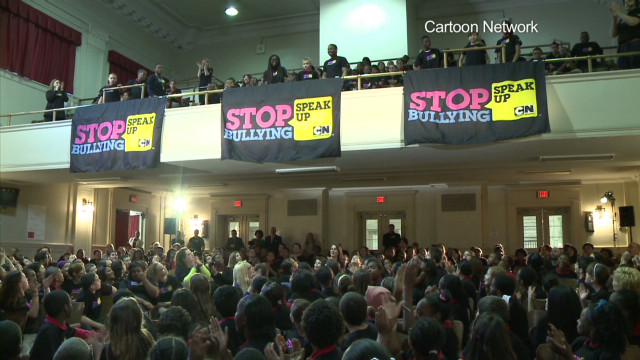 AC360
February 26th, 2013
Cartoon Network &Sen. Bob Casey (D – Penn) raise anti-bullying flag! Bully Effect airs This Thursday at 10pm
Cartoon Network, AC360's long-time partner in our special reports on bullying, launched a national program  to continue the company's campaign against bullying.
They raised the first anti-bullying flag at the Warren G. Harding Middle School in Philadelphia on Feb 20th; 2,000 more schools across the country will join the initiative. The flags, which come with a bullying prevention toolkit, represent the power bystanders have to stop bullying.
On hand for the event was Senator Bob Casey, Democrat from Philadelphia, who plans to introduce the Safe Schools Improvement Act, a federal anti-bullying law, to Congress in the coming days. Currently there is no federal law against bullying.