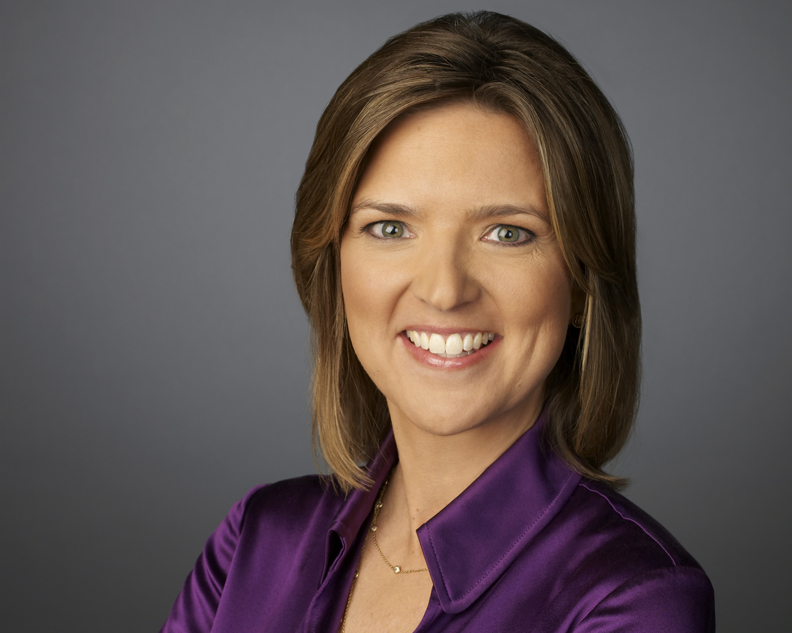 Christine Romans
February 21st, 2013
Public Education's Future Focus of Next CNN Dialogues Forum
CNN's Christine Romans Moderates Event at Atlanta's Woodruff Arts Center on Thursday, Feb. 28
The future of public education in the United States is up for debate in the next CNN Dialogues community forum, "The Real National Debt: What We Owe America's Students."
National educational leaders, including Randi Weingarten, president of the 1.5 million-member American Federation of Teachers, AFL-CIO, will address questions about the public education system's value and credibility and offer innovative solutions in a discussion moderated by CNN's EMMY® award-winning Christine Romans, host of CNN's Saturday morning business show, Your Bottom Line.
The event, co-sponsored by Emory University's James Weldon Johnson Institute for the Study of Race and Difference, and the National Center for Civil and Human Rights, will be held Thursday, February 28, from 7:00pm to 8:30pm at the Rich Theatre located at the Woodruff Arts Center (1280 Peachtree Street, NE) in Atlanta.
In addition to Weingarten, the panelists include:
Prudence Carter, associate professor of education and sociology at Stanford University, and author of the award-winning book

Keepin' It Real: School Success beyond Black and White

;
Erin Hames, deputy chief of staff of policy to Georgia Governor Nathan Deal (R) and former education policy advisor to Georgia Governor Sonny Perdue (R);
Patricia Levesque, chief executive officer for the Foundation for Excellence in Education and former deputy chief of staff for education to former Florida Governor Jeb Bush (R);
Kent McGuire, chief executive officer and President of the Southern Education Foundation in Atlanta, and former Assistant Secretary for the U.S. Department of Education from 1998 to 2001;
Bob Moses, founder and president of The Algebra Project Inc., a program he developed while a MacArthur Foundation Fellow.
The forum will examine issues influencing public education, such as competing priorities, funding inequities, accountability strategies and disagreement about solutions.
Tickets are free for this event, but pre-registration is required for admission; seating is limited and based upon time of arrival.  Tickets may be reserved by visiting www.cnndialogues.com.
About CNN Dialogues
CNN Dialogues represents a partnership including CNN, Emory University's James Weldon Johnson Institute for the Study of Race and Difference and the National Center for Civil and Human Rights for a series of community discussions on major topics shaping our times, led by leading thinkers of the day.  The planning committee for CNN Dialogues includes writer Pearl Cleage, Morehouse College president emeritus Robert Franklin, and trustee of The Arthur M. Blank Family Foundation Penelope McPhee, vice president for communications and marketing for Emory University Ron Sauder, executive vice president and director of programming for Atlanta's World Affairs Council Cedric Suzman, president and CEO of the Georgia Hispanic Chamber of Commerce Tisha Tallman, and Eric Tanenblatt of the Atlanta-based law firm of McKenna, Long, and Aldrich.
-30-