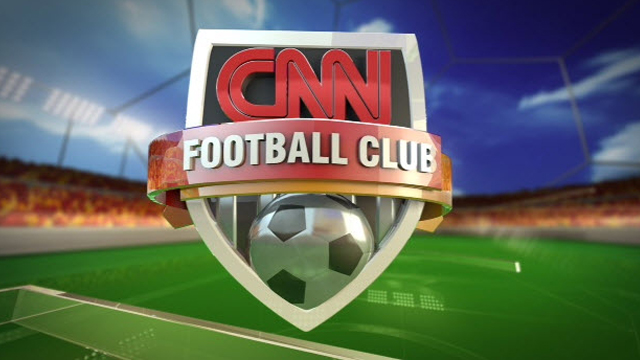 CNN International
February 20th, 2013
CNN International puts audience front and centre with 'CNN Football Club' second screen experience
London 18th February, 2013: CNN International will debut second screen technology for its new half hour weekly football debate show, 'CNN Football Club'(www.cnn.com/footballclub), enabling online users to view and manipulate real time data and statistics on Champion's League players and teams and share comments via social media including Facebook, Twitter and blogs.
Powered by London-based start-up, Squawka (www.squawka.com), the functionality gives users the chance to take centre stage in the Champion's League match commentary by going head-to-head with each other in a debate style set-up that mirrors the format of the 'CNN Football Club' show, on air. Squawka will also power a touch screen application, enabling host Pedro Pinto and guests to use statistics to analyse football games in the studio for audiences at home.
Nick Wrenn, Vice President, Digital Services, CNN International said: "At CNN, our audience helps drive the agenda; they're 'social citizens' and they're more interested in having a voice than ever before. This functionality elevates the audience to the commentary box, closing the gap between the web and TV, and building a real-time digital community through the global language of football."
Squawka Co-Founder and CEO Sanjit Atwal said: "Sports fans have always loved the data behind their passion but there has traditionally been a "dumbing down" at media level. At Squawka we have worked hard to visualise football data in real-time and we applaud CNN for believing in the intelligence of fans globally to interact with this new format".
-ends-
More information:
Syreeta Clarke
Senior PR Manager
CNN International
syreeta.clarke@turner.com / +44 (0) 207 693 0662
About CNN International
CNN is the world's leading global 24 hour news network and one of the world's most respected and trusted sources for news and information.  The CNN brand is available to two billion people via 18 CNN branded TV, internet and mobile services produced by CNN Worldwide, a division of Turner Broadcasting System, Inc and a Time Warner company.  CNN International is the international directorate of CNN Worldwide and distributes news via 14 services in seven different languages. CNN International can be seen in more than 266 million households and hotel rooms in over 200 countries and territories worldwide and online at www.cnn.com/international.
About Squawka
London-based Squawka is a leading second screen web application covering soccer across England, France, Germany, Spain & Italy. Squawka uses data from Opta to visualise soccer data in real-time alongside social media to provide an engaging experience for soccer fans. Over 400,000 fans used Squawka in January 2013 and during games dwelt on the site for an average of 39 minutes.