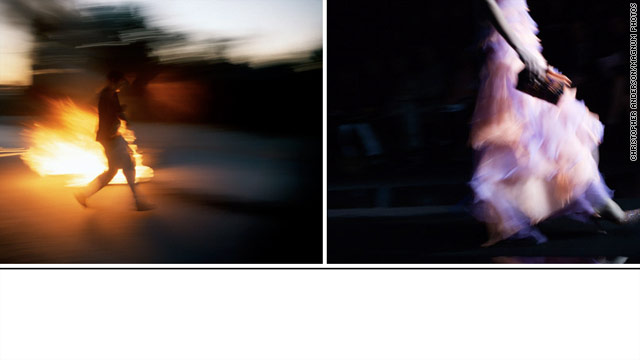 CNN Living
February 12th, 2013
CNN.com draws parallels between war and fashion photos
In conjunction with New York Fashion Week, CNN examined pictures of war and fashion taken by photographers who document both. CNN's Director of Photography Simon Barnett plastered them on a wall, saw intriguing similarities and presented them in a side-by-side comparison on CNN.com. Barnett also pointed out to photographers Christopher Anderson, Alex Majoli, Paolo Pellegrin, and Jerome Sessini that their photos had relatable characteristics from different years, locations and subject matter.
The multimedia presentation also draws commentary from author Sebastian Junger, editor of W Magazine Stephano Tonchi and curator of photography at the Museum of Fine Arts in Houston Anne Tucker who said the project is "kind of ballsy", adding color and context to the photographic spread.
You can view CNN.com's full Fashion Week coverage here.