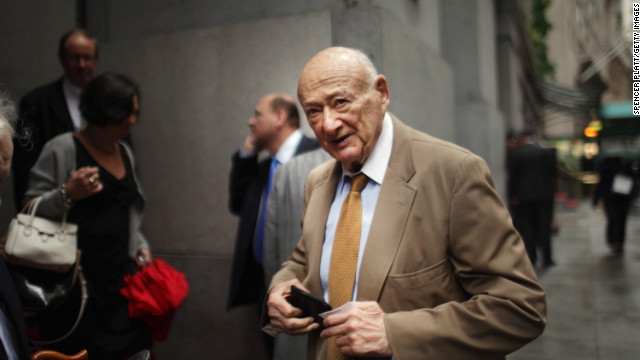 CNN
February 1st, 2013
Piers Morgan Tonight: Former Mayor Ed Koch
A few weeks ago, the former New York City Mayor Ed Koch sat down with Piers Morgan for what's believed to be his final official interview.  Below are two clips from the interview:
Koch on being the mayor of NYC: "On my gravestone, I say I fiercely love the people of the City of New York:"
http://on.cnn.com/14DSs8q
Ed Koch on New York City: "We are once again the international capital of the world. I honestly, truly believe that:"
http://on.cnn.com/14EkzEp
Piers Morgan Tonight airs weeknights at 9 pm and 12 am ET on CNN.   
Follow Piers Morgan and Piers Morgan Tonight at: www.cnn.com/Piers and www.twitter.com/PiersMorgan.