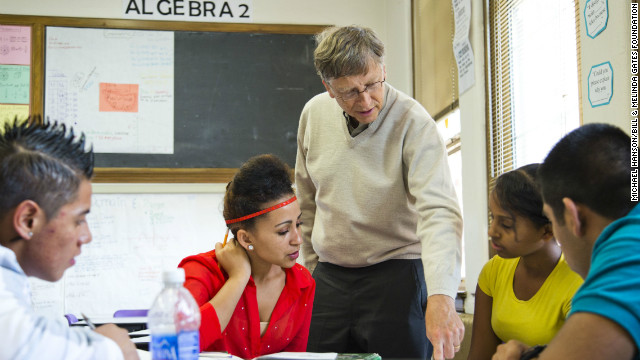 CNN Digital
January 30th, 2013
Bill Gates op-ed on CNN.com: Grade teachers, help students
Bill Gates published an op-ed on CNN.com saying that it is worth investing in better metrics to measure teaching methods. The entrepreneur turned philanthropist writes, "understanding great teaching means the opportunity to receive feedback on the skills and techniques that can help them excel in their careers," which, in turn, poises students for further academic success.
That's why the Bill and Melinda Gates Foundation supported the Measures of Effective Teaching (MET) project, a three-year collaboration of teachers and researchers, to develop reliable measures that identify outstanding teaching.
Gates' op-ed is on CNN's Opinion section, and he will also be interviewed this Sunday on Fareed Zakaria: GPS, airing at 10 a.m. ET and 1 p.m. ET.