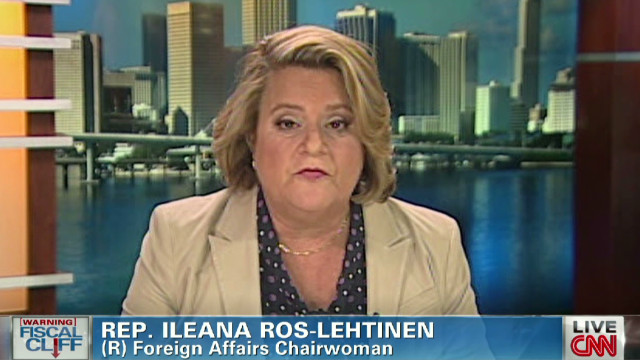 Starting Point
December 26th, 2012
Rep. Ros-Lehtinen: Americans are "tired of all of us"
Rep. Ileana Ros-Lehtinen (R-FL) is optimistic about finding middle ground toward a deal to avoid the fiscal cliff and concedes Americans are not happy with Congress.
Rep. Ros-Lehtinen says, "[Americans are] tired of all of us. I understand that. We just make used car salesmen look good. That's the only group that is below us."
Starting Point with Soledad O'Brien airs weekday mornings from 7-9am ET on CNN.