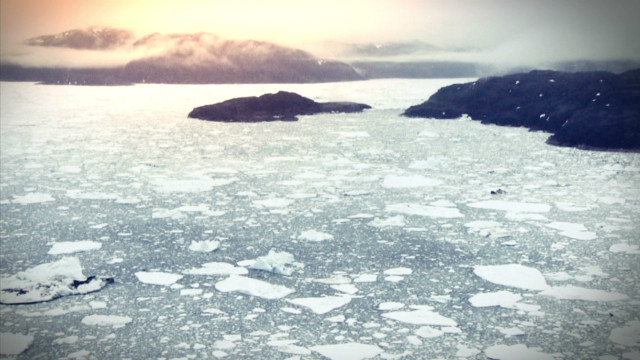 Sandy
December 20th, 2012
What Sandy Has Taught Us – and What Can Be Done to Prepare For "The Coming Storms"
New Investigative Documentary Debuts Sunday, Jan. 06 at 8:00p.m. and 11:00p.m. ET & PT
CNN's intrepid storm correspondents will report for a comprehensive investigation on the lessons learned by Superstorm Sandy – and what Americans need to do to prepare for the next inevitable weather test.  The one-hour investigative documentary, The Coming Storms will debut Sunday, Jan. 06 at 8:00p.m. and 11:00p.m. ET & PT and replay on Saturday, Jan. 12 at 8:00p.m. and 11:00p.m. ET & PT.
CNN's Jason Carroll investigates the impact of the storm surge and flooding, particularly to lower Manhattan, Staten Island, and New Jersey, in the wake of Superstorm Sandy.  He also reports on climate change and how it may make storms more dangerous and more damaging.  CNN's David Mattingly reports from Breezy Point in Queens, New York on potential engineering solutions to address the powerful storm surges associated with superstorms, and investigate the vulnerability of the nation's power grids, communications and transport systems – and what municipalities are and are not doing to safeguard our infrastructure from storm damage.  CNN's Ed Lavandera investigates what New Orleans has done in the deadly wake of Hurricane Katrina to make sure that city won't go underwater again – and what we can learn from them.  CNN's John Zarrella reports on threats to our eyes in the sky, satellites which are crucial to warning people that a storm is coming.
CNN's Frederik Pleitgen reports from Greenland about scientists from Germany's Alfred Wegener Institute for Polar and Marine Research who are studying the ice sheets and temperature changes there, and their potential affect on global climate.  Throughout the documentary, CNN meteorologist and severe weather expert Chad Myers, offers his scientific insights on the factors that make these powerful "superstorms" so destructive, and discusses what Americans can expect from future weather systems.
A complementary digital extension will offer a slideshow of the damage to the Northeast coastal states following the landfall and flooding after Superstorm Sandy.   The online coverage will include news stories and opinion pieces on what can and should be done to meet the challenges presented by the impact of the next big storm.
CNN Worldwide, a division of Turner Broadcasting System, Inc., a Time Warner Company, is the most trusted source for news and information. Its reach extends to nine cable and satellite television networks; one private place-based network; two radio networks; wireless devices around the world; CNN Digital Network, the No. 1 network of news Web sites in the United States; CNN Newsource, the world's most extensively-syndicated news service; and strategic international partnerships within both television and the digital media.
-30-